Gorgonea Prima - Black Coal Depression (2010)
- I'm going to tell you this right now. If you didn't like my electronic black metal, you are going to HATE this. I on the other hand, fucking love it. I'm drooling over the beautiful mix of electronic, trance, and techno elements mixed in with black metal riffs and black and death vocals. This band is AMAZING!
Many metal heads won't dig this stuff, but if you ever see me in my vehicle, I will be jamming this. This is some of the best and true to electronic metal that I have ever heard. I want to write these guys an email of thanks, just for doing such an awesome electronic metal album. If you like electronic music and black/death metal, GET THIS! The effects are fucking stellar. This is a must for fans of Aborym and The Kovenant, among other industrial black metal bands.
As I said, this is a complete fusion of the two genres, so you will hear a lot of electronics. If that sounds good to you, check it out. If not, look elsewhere.
OVERALL: TOP NOTCH INDUSTRIAL BLACK METAL. ONLY THE FANS OF THIS STUFF WILL REALLY LIKE IT. REALLY MANAGES TO MIX THE TWO GENRES SEAMLESSLY, IN A WAY THAT I'VE NEVER HEARD DONE SO WELL. THIS BAND EXCELLS IN ELECTRONIC ABILITY. THE METAL MAY NOT BE VERY COMPLEX, BUT I CARE MORE ABOUT THE EFFECTS ANYHOW.
My Score: 777/5 (Phenomenal electronic black metal)
For Non Electro Metal People: 2.5 (or lower)/5 (More electronics than metal)
Igorrr - Nostril (2010)
- To call Igorrr metal is like calling an apple an orange. They might look similar, but have entirely different tastes. While it is clear that the band is influenced by black metal, and uses some black metal pieces here and there, this is generally an electronic / classical album. A super-experimental electronic album which may be too much for a great number of people.
If you don't know Russian, you won't like the operatic singing / screaming either. It's not going to be everyone's cup of tea, for sure. It's barely mine. In fact, if it weren't food the interesting electronic experimentation on this album mixed with scarce black metal pieces, I would probably hate it. But the band has talent in the electronic field, and that is what makes it interesting.
Still, it's not quite a metal album, and the guy who posted it definitely put it in the wrong area. Like I said, if this is metal, then I might as well say that square is a fucking circle. Pass on this one metal fans. Unless you like electronic and classical music a great deal.
OVERALL: NOT APPLICABLE AS A METAL ALBUM
Score: N/A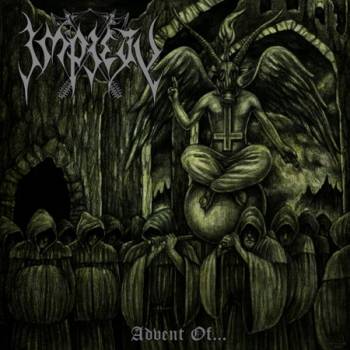 Impiety - Advent Of (2011)
- Impiety shows no sign of slowing down, with this; their 2nd album of the year, following "Worshipers Of The Seventh Tyranny." While this album is not 40 minutes long, and it's composed of three different songs, instead of one epic masterpiece, these songs still seem to hold their own. The three songs are generally what you can expect from the band, showing off their ability to mix their black, thrash, and classic solos quite well. The final track, being 8:11 "Blood Ritual Defamation," contains a very killer sounding doom-laden bassline near the end which is a great way to end this 22:00 minutes of material.
OVERALL: SHORT, BUT STILL INTERESTING EP FROM IMPIETY. EACH OF THE THREE SONGS HAS IT'S MERITS, AND IT'S AS GOOD AS THE LAST DISC THEY PUT OUT. IF YOU LIKED THAT DISC, GET THIS ONE AS WELL.
Score: 3.5/5 (Nothing new.)
Iron Thrones - Visions Of Light (2009)
- First of all, this is a free album from the band:
"Thank you for downloading "Visions of Light"!
This album is yours. You can rip it, burn it, share it, and enjoy it however you'd like. We encourage everyone to download the album on their own, so we can keep you updated with official content and news from the band. Everything that has come along with this download
was 100% created by the band, from conception to completion, and we are excited that we can finally share it with you!
If you would like to support our efforts, Visions of Light is also available on CD at our online store, as well as on iTunes, Amazon, and more.
We hope you enjoy what we've worked so hard to create,
-Iron Thrones"
This was taken from the "Thank You" PDF that comes with the digital album folder. The album book and artwork is also included, as well as the lyrics. So if you like it, and can spare the money to support the band, it couldn't hurt.
http://www.ironthrones.com/
http://www.myspace.com/ironthrones
As for the album, the band sounds like a sort of progressive melodic doom/death with majorly good guitar work and solos. The quality is really good on the album, but I don't feel that people are getting anything necessarily new.
Nonetheless, the band has created a very solid album, which would be very boring if not for the good guitar work. Sometimes the riffs remind me of early Swallow The Sun, and the melodies and overall tone of the album is very dark and heavy, unless when the solos are being played, which could be described as beautiful and majestic.
It's free, so check it out. The band seems to get a great deal of their influence from Swallow The Sun, Daylight Dies, and many others in that vein. But none of those bands have solos like this one. Those bands are also not giving their albums out for free, and this band is. The sound of this album is just as good as anything those other doom/death bands are putting out, to boot. As a matter of fact, some of the tuning is the EXACT same as Opeth, and I can hear remnants of riffs that I have already heard in Opeth's music. I also notice that the music sounds a great deal like Daylight Dies near the end of the album. Still, not a bad thing.
OVERALL: GOOD MELODIC DOOM/DEATH ALBUM FOR FANS OF SWALLOW THE SUN, DAYLIGHT DIES, AND OPETH. RECOMMENDED FOR FANS OF THESE BANDS, BUT NO CLEAN VOCALS. SOMETIMES SOUNDS A LITTLE SLUDGY, BUT IT WORKS WELL WITH THE MUSIC.
IT'S ALSO FREE, SO THERE'S THAT.
Score: 4.5/5 (A great effort)
Izegrim - Code Of Consequences (2011)
- The melodic death band reminds me a lot of Arch enemy, in the fact that the screamer is in fact, a female, and she's got the exact same grim vocal approach that Gossow uses. It's almost uncanny in the similarity, but the band manages to hold their own, placing in some nice melodies and riffs that almost separate them. For instance, Arch Enemy hasn't sounded this heavy in a long time, and they've now got some competition, even though it's from a strong sound-alike.
I think that some of the solos on this one might be too over the top, but this is mainly a bad trying to make an impression. You can't necessarily blame them. Sometimes I dare to think that there might be some Death influence on this album, because some of the riffs sound in their style also. The riffs are generally heavy as hell, with the vocals scathing and very deep at times, (reminding me of early AE - Wages Of Sin Era) and the solos are interesting enough. The drum work is perfect in the band, with the drummer really showing off his skills. Melodic death metal fans in general should actually find a lot to like on this solid disk, which I can say is the best Arch Enemy album I've heard in a long time.
Oh yeah…This isn't Arch Enemy. Could've fooled me.
OVERALL: BEST ARCH ENEMY ALBUM I'VE HEARD IN A LONG TIME. THEY DEFINITELY DECIDED TO GO BACK TO WAGES WITH THIS ONE, AND IT SHOWS. GOSSOW'S VOCALS SHINE REALLY WELL ON THE ALBUM, AND THE HEAVIER RIFFS AND GREAT MELODIES WORK WELL IN THE BAND'S FAVOR. CERTAINLY A ONE UP FROM THEIR LAST ALBUM, NOT TO MENTION THE DRUMMING ON THIS THING…
OH, FUCK IT.
I KNOW THIS ISN'T ARCH ENEMY.
BUT IF YOU CAN'T TELL, WHAT DOES IT MATTER?
Score: 4/5
Jag Panzer - The Scourge Of The Light (2011)
- Well, I for one have been waiting a long time for this album to finally release, and while it's no "Thane To The Throne," (An album of theirs that I played heavily in my younger years, and made me really enjoy the Shakespearian story of Macbeth) it's a very good album that sounds in the same vein as many a classic power metal album should sound.
The genre tag on this album was "Heavy Metal" as opposed to power metal, so I guess people aren't calling these guys power metal anymore. They sound aged, and may not resonate with everyone. Regardless, the band still hits heavy, they still have a lot of melody, and the vocals still soar just as well as they've always done.
While this release is only about 45 minutes, it's a good slew of songs that fans of the band or this music in general will be playing again and again. Some of it doesn't mesh incredibly, but for the most part the effort is worth the money. The recording of the album sounds the same as it would back in the late 90's early 2000's, back when this band was a little better known, and that works for them. A high production value would've fucked this one.
If you are a fan of the mighty Jag Panzer, go get this album. If you want to go back to the golden days of power metal, this album won't quite send you there, but it will remind you of what was. Sure, there's plenty of power metal coming out in a modern fashion, but you just can't beat the real bands like this, that mixed the thrash and heavy metal riffs along with the fantastic solos and once again, soaring vocals. This is the way heavy metal should sound.
OVERALL: WORTH THE WAIT. JAG PANZER HASN'T CHANGED A THING. NOT PERFECT, BUT DEFINITELY NOT A THROW AWAY ALBUM. THIS ONE WILL PROBABLY GO UNNOTICED LIKE ALL THE REST OF THEIR ALBUMS. OH WELL, JUST CHECK IT OUT. CHANCES ARE THEY WON'T BE PUTTING OUT ANOTHER. BUT SAXON WILL BE…
Score: 3.5/5
Maim - Deceased To Exist (2011)
- I'm going to be honest about this one. It's not amazing. It's just death metal that sounds very old school, but I've heard this sort of thing a thousand times. Plus, lets not forget about the 10,000 bands that did albums like this back in the old days. I mean, this is really just a retread. Got some Morbid Angel?
I'm serious about this. The production even sounds like it was made in the 90's heyday of death metal. There's some sabbathy riffs here and there, and some rather basic playing for the most part. Yes, they change it up every once in a while, but it's still the same shit with a different name. If you like death metal so damn much, then get it. But as for me personally, I've heard the same thing a billion times beforehand.
Very mediocre.
Score: 2/5
Mencea - Dark Matter Energy (2008)
- This is some incredible shit, folks. By the way, even though the band's name might full you into thinking that awful comedian Carlos Mencia might have put out this album, you need only simply listen to it once, and that name and association will be removed from your mind.
Mencea is a technical progressive death metal band with some post metal influence, and a bit of experimenting done in all of the right ways. Think "spatial" in the range of atmospheres, and you've got it. Track by track on this album, the band thrashes through with an almost auric metal sensibility. It's like the band is playing in space in a few moments of this album. But rest assured, despite the melodies and spatial sense, the band is still playing very heavily throughout each every song, with a few slight breaks to throw some amazing licks into the mix, and then to come back as strong as ever.
This is easily one of the most interesting prog. tech death metal bands I've heard in a good while. Easily competition for Gojira and others, but worthy competition nonetheless. If for some inane reason you missed out on this masterpiece of sound and universal atmosphere, I beg that you hear it, just one time. It's just that good.
OVERALL: 40 MINUTES OF PROG TECH DEATH IN SPACE. NOT TO MENTION AMAZING MUSCIANSHIP, INCREDIBLE RIFFS, AND OTHER SUCH TINKERING THAT REALLY GETS MY SYNAPSES STIRRING. IT'S METAPHYISCAL BRAIN METAL, BUT IT'S ALSO HEAVY AS HELL. FANS OF TECHNICAL DEATH METAL NEED TO HEAR THIS ONE. YOU NEED NEED NEED NEED TO HEAR THIS ONE.
WHY IN THE HELL IS THIS BAND NOT MORE WELL KNOWN?
Score: 777/5
Mercenary - Metamorphosis (2011)
- This new Mercenary album was such a mixed bag, that I didn't know what to say at first. Everblack and 11 Dreams will always be my favorite albums from the band, and the albums after those have been almost shit to me.
At least it seems to balance the Swedish Melo-Death and the power metal sensibilities together. The clean vocals are good, the death metal vocals are fine, and digital stuff is a little redundant. I mean it really serves no purpose on the album other than to say that they can do it. I guess it just helps to give the music a little more form, but they don't really need it.
At least it's a heavier affair, and they ARE trying this time. Architect Of Bullshit, was such a Soilwork rip-off, I thought that I was going to be sick, and Hours That Are Just Too Fucking Plain just rubbed me wrong.
It is true for the most part, that the Everblack days are gone for this band, so you'll just have to enjoy this new direction, which seems to be fully realized this time around. It's much more melodic, and at least tries to mix 11 Dreams with Everblack. So I'm not exactly fucking hating it.
So with so much to say about this album, would it surprise you that I've almost enjoyed every fucking song in it's own way?
Because I have. There's a lot to like this time, and this one is right up there with the two albums I previously named. It's a real return to form, and if you don't think lightning can strike twice, it fucking can ladies and gentlemen, it fucking can. I'll have some of these vocal lines in my head for a long time. Not to mention the playing on this one. It's good folks. Yes, it's good. As for the drumming, there's actually some machine gunning on this one, and you wouldn't expect it. That's what makes it great. Maybe they copied Soilwork for their last album, and realized that it didn't sell too well, and said "Let's do a metamorphosis (change) back into our old style!" Well, it fucking worked.
A really good standout is the 6:00 "In A River Of Madness" which while it does have some breakdowns, I'm not going to cast it aside, because at least they are experimenting a lot. Sometimes those really gruesome vocals come in, and of course that always makes things interesting. I could also mention a ton of great standout tracks towards the latter part of the album that mix death metal and power metal together so fucking well. The experimentations and overall progression of the music makes this one a must buy. If you've got a better Swedish Melodic Death Metal / Power Metal Crossover record this year, than let me fucking hear it.
Best Mercenary album in…8 YEARS!
OVERALL: A 48:00 RETURN TO FORM FOR MERCENARY. IF YOU LIKED 11 DREAMS, YOU'LL END UP LIKING THIS ONE, PROBABLY. IT MIXES POWER AND MELO-DEATH WELL ENOUGH. THE CLEAN VOCALS ARE SHARP, THE EXPERIMENTATION GREAT, AND THE RIFFS GOOD ENOUGH. SOMETIMES VERY HEAVY, SOMETIMES VERY LIGHT. A GREAT ALBUM NONETHELESS.
Score: 4.5/5 (A Major Return To Form)
Moonsorrow - Varjoina Kuljemme Kuolleiden Maassa (2011)
- What we have here is a solid album from ametal band that's been doing this genre of music for many years. Moonsorrow has found a way to combine black and folk metal together in way that just works, plain and simple. The vocals and riffs are dark and heavy, and the folk music just sounds epic and beautiful. There are really only 4 tracks on this 61 minute piece, with the tracks in between simply being very short intermission pieces. As for the lengths of these songs, each one of them is extremely lengthy, with the shortest being 11:43, and the longest being 16:23. The latter track being of course, the final track on the album.
It's very beautiful, and very metal at the same time, and while I'm not as familiar with the band as some of you might be, I'd do well to say that this probably one of their better releases. It's very strong, and captures to genres in perfect harmony, along with the sheer amount of epic-ness it entails. I also should mention that the production is crystal clear, and this is probably great music to play while battling in Dragon Age.
Drink a full glass of mead with this one!
OVERALL: EPIC MIX OF BLACK AND FOLK METAL THAT EXCELLS ON BOTH ENDS. PRODUCTION QUALITY IS GOOD, AND THE WHOLE THING WORKS INCREDIBLY WELL. BETTER THAN WHAT FINNTROLL HAS DONE THUS FAR, AND CAPTURES A GREAT SENSE OF EMOTION! I ACTUALLY FOUND MYSELF WANTING TO BANG A DRUM ALONG WITH CERTAIN PARTS OF THIS ONE.
Score: 5/5 (Great Folk Metal!)
Necronoclast - Ashes (2011)
- Necronoclast started as a run of the mill black metal band. Blast beats, grim vocals, dark riffs, the whole nine yards. It wasn't until later in the album that I noticed this band had some talent. They excel in their atmospheres, and that really seems to drive the band. Yes, Alghazanth does the same thing, but this band is alright too.
They're not better than Alghazanth, but they aren't that bad either. I can't say that this is the best atmospheric black metal album you'll hear this year, because I'm more than sure there will be more and better in the coming months. But, it's decent if you have some "disposable income" or don't mind being a pirate.
OVERALL: DECENT ENOUGH ATMOSPHERIC BLACK METAL. IT DIDN'T BLOW MY MIND, BUT IT WASN'T TERRIBLE. I HAVE HEARD BETTER, BUT I'M SURE THERE'S WORSE. AT LEAST THAT HAVE THE "EVIL" THING DOWN. NOT AS MUCH AS DODSENGEL, BUT CLOSE. I STILL RECOMMEND ALGHAZANTH, OR DODSENGEL, OR SOME OTHER ATMOSPHERIC BLACK METAL BAND I REVIEWED IN THE PAST AND GAVE HIGH MARKS. BUT, IF YOU REALLY WANT TO HEAR EVERYTHING BLACK METAL OUT THERE, LIKE SOME FOLKS…
Score: 3/5
Nexus 6 - A Strange Habitat (2007)
- I have to throw this in there, because I was a huge fan of the popular PS2 RPG series Xenosaga (I still own all 3 of them in near mint condition) and while I strongly doubt it's possible, one of the characters had a son who named his artificial canine "Nexus 6" so that's automatically what hit me when I thought of this band. An artifical robot dog from a long as hell, but good as hell PS2 RPG. (PSN Needs To Get These Up There With HD)
Nexus 6 is actually a rather stable black metal band, who does plenty of experimentation, and keeps things rather thrashy for the most part. Sure the disc is only 33 minutes long, but it's enough to leave an impression. The riffs are sweet, the technicality and experimentation is ridiculous, and they do more than I've heard from black metal in a long time. You catch the date on this one…2007? Yeah. What the hell happened?
I'm not sure exactly, but this one is killer. For fans of technical metal, definitely. I've never heard black metal like this, so make sure to check it out.
OVERALL: EXTREMELY TECHNICAL BLACK METAL WITH SOME EXPERIMENTING IN PLACES. SHORT, BUT VERY SWEET. YOU MIGHT END UP PLAYING IT FOR A LONG TIME TO COME.
Score: 777/5
One Man Army and The Dead Quartet (Old Crown Vocalist On Vocals) - The Dark Epic (2011)
- This incredible death metal album is only made better with incredible solos, great riffs, and a searing rage that only makes me think of one band in particular…The fucking Crown, ladies and gentlemen. It's very easy to state that if you enjoyed this guy's work in the Crown, you'll like it here as well. This guy is a monster on vocals. He's an absolute monster. Even if some of the riffs are slower and black metal influenced, and not near as thrashy as his other work, the man proves that he can tread both styles of metal waters, without a sign of falter.
If you are a fan of great riffs, great vocals, great solos, and all around great playing - then you owe it to yourself to pick up this amazing album. Sure, it's slower than The Crown, but that does not mean it's not worth playing. Also, if you don't like the instrumental title track, then you can go eat a banana. I don't feel there's much else to say about this one. It's a no-brainer. It's like asking someone whether or not they want to eat a bowl of chocolate ice cream, or a bowl of shit.
OVERALL: 50 MINUTES OF GREAT MELODIC DEATH METAL AT A SLOW TEMPO. THIS STILL HAS EVERYTHING THAT GREAT DEATH METAL IS MADE OF. I HIGHLY RECOMMEND THIS ALBUM. CHECK IT OUT! YOUR EARS WILL SMILE UPON HEARING THIS ONE!
666/5
Pensees Nocturnes - Grotesque (2010)
- This Russian experimental avant-garde metal band is probably the very definition of a band that does a million things at once. I heard a lot of metal on this disc, but a lot of incomprehensible shouting in Russian, as well as some opera singing, and a million other things, including what I'd call a broken solo. It's a paint on the wall as art album, that's for sure.
What really sucks about the whole experience is that whoever ripped this disc, didn't rip it correctly, because at about 8 songs into the disc, it starts skipping so bad that it won't play the other two tracks. I mean, it's nothing but the sounds of an improperly ripped disc through the rest of the listen. Completely garbled. Nevertheless, this Russian album is probably going to be hard as hell to find, and purchase. I mean, they may or may not have a myspace, but if you want this inherently weird and very experimental mess of metal and so many other things, than by all means I hope you enjoy it.
I'm not going to give this a proper review, because I haven't been able to hear the entire disc, even though I have to recommend this one to fans of the bizarre. Not just the bizarre, but the bizarre, bizarre. Although, I have to say I really liked the album's march anthem intro.
Pestilential Shadows - Depths (2010)
- This melodic black metal band showcases some great melodies along with that traditional black metal sense. The first couple songs are pretty rough, the middle are slightly monotonous, but the last few song are slowed down in the right tempo that makes things worthwhile. Definitely not a perfect disc, but worth a couple of spins nonetheless.
I digress that some of you might rave and rant back at me saying that this is some great work, and probably wondering why I am not calling a this slightly mediocre with a few frills disc, a magnificent piece of music.
Here's why.
First of all, I am beginning to tire of black metal retreads where the minute the blasts begin, the scream begins and lasts for about 30 seconds before the first line of vocals. This has been done ten thousand times, and I even catch myself doing it sometimes. It's a habit like smoking, and it can be broken.
Secondly, the vocals are very muddy in the mix. While the riffs and melodies are very good sometimes, for the most part, I heard what sounded like a black metal version of the incomprehensible shouting that the Onion had jokingly declared the official new language of the United States. Thankfully, this trend ends toward the latter part of the album, when vocals return with words I can actually make out.
The band is skilled with being able to create good atmospheres, sure; but there's about a 1000 bands that can do the same, and better. In these days where bands seem to be battling each other for supremacy, I have to protest that I am hearing a lot of the same thing; and therefore this album, despite it's good use of melody, is still merely solid and nothing more.
OVERALL: SOLID MELODIC BLACK METAL, WITH SOME USE OF ATMOSPHERES. GOOD MELODIES, BUT INCOMPREHENSIBLE SHOUTING AND LACK OF VOCAL DIRECTION IN MOST OF THE ALBUM WOULD LEAVE ME NO CHOICE BUT TO CONFRONT THEIR BIG EVIL BLACK METAL VOCALIST, LOOK HIM IN HIS EYES, AND SAY: DO BETTER!
Score: 3.2/5
Cavalera Conspiracy - Blunt Force Trauma (2011)
- Max and Igor's second outing is rather short at 34:00, but it has enough stamina to last. The songs range from speedy thrash, groove laden thrash, and an experimental piece called "Killing Inside," which people have told Max that it sounds like Nailbomb.
It's short and sweet, with great melodies, and tremendous solos. Max's vocals are…well, Max's vocals, and the whispering on "Killing Inside" was a welcome change of pace. The only real stinker on this album is the one with the Agnostic Front singer, who has such a whiny voice, and who I've always hated, I'd almost expect the guy to say "Give me back my lunch money" in his absolutely weenie sounding vocals. The song is very short though, as are most of the songs, with the longest track being only 4:23.
OVERALL: STABLE THRASH FROM LEGENDS, BUT NOTHING TO LOSE YOUR MIND OVER.THERE ARE GOOD MELODIES AND SOLOS, AS WELL AS A LOT OF REFERENCE TO WHAT SEPULTURA USED TO BE. (THINK CHAOS A.D. THOUGH) IT REALLY IS WHAT IT IS THIS TIME AROUND. NOT A MUST BUY, BUT CHECK IT OUT IF YOU GET THE CHANCE.
Score: 3.5/5
Amon Amarth - Surtur Rising (2011)
- Lightning does strike twice after all, ladies and gentlemen. I could not believe the musicality and sheer brilliance of this disc. Think of it as a cross between Once Sent From The Golden Hall, Vs. The World, and Fate Of Norns. These are three of my favorite Amon Amarth albums, and to hear an album that's right along those lines was a great thing indeed.
More melody, some prog, and a great deal of relentless solos might very well make this one of the best metal albums of the year, if not Amon Amarth's lengthy career. One thing I liked about this album was the slightly rawer approach, and vocal change which reminded me of classics like Avenger and The Crusher. Both the melodic change and more attention paid to musicality rather than trying to sellout on their last album, makes this one a keeper.
The bottom line is, that this one was made for the true fans of the band, and the ones that know that the band doesn't have to add a 3 hour DVD and a fucking action figure to sell albums. They can do it with music alone. I have personally listened to "Destroyer Of The Universe" about 5 or 6 times in a row, and that should tell you something. As a matter of fact, I'm hoping that they'll make a video for that one, since it's about Sauron, and how damn powerful he is. You know, great big battle, cool as hell armor, like in the opening of LOTR Part 1. Probably one of the best parts of that movie.
Now, back to the release. I said that this one was full of solos, and I mean it. There are some crazy solo portions in this album that made my jaw drop. Also, the change of pace in songs helps. Some of these songs might get off on the wrong foot at first, sounding pretty lame. After a while though, some of the songs mutate into something that sounds much better.
I will say that there is one song on here I didn't particularly like, and that was "Tock's Taunt - Loke's Treachery Pt. II." It just rubbed me the wrong way for some odd reason. I must also mention that one of the bonus tracks (I'm still looking for the other one) has surfaced, and it's a cover of System Of A Down's "Aerials."
Alright, alright. Don't even start it. Yes, I know this may sound like a major sellout point, but this song is actually done well, not only vocally, but musically. Johan is a hell of a lot better vocalist that Serj Tankian, and the band puts the Viking touch on this New Metal classic, the best way they know how. Granted, this song was on the list for songs that I least expected to hear in death metal, but it happened.
…And to tell the truth, it really isn't all that bad.
SCORE: POSSIBLY ONE OF AMON AMARTH'S STRONGEST RELEASES IN YEARS. I WAS AMAZED AND FLOORED WITH THIS ALBUM, AND I WOULD HAVE TO RECOMMEND IT TO PEOPLE THAT THINKS THE BAND IS NOW PLAYED OUT. LIGHTNING CAN STRIKE TWICE, AFTER ALL. HEAR THAT, METALLICA?
Score: 777/5
Scale The Summit - The Collective (2011) (BY REQUEST)
- This my friends, is what a massage would sound like. In the vein of Animals As Leaders, Gru, (Hope you didn't let that one pass you) Pelican, Soul Cycle, and a million other bands of this nature, it's a good 45:00 listen indeed. Spread out on 11 separate tracks, there's a very beautiful sound about this instrumental progressive band which seems to lack the brutality of some of the other bands I've covered this week. But hey, not everyone wants their brains blasted out by metal all of the time. This is more like music that you play while you read a book, or look at the fireplace, or have slow passionate sex even. Probably, I don't know.
If you turn the lights down low, and play this one after you've already blasted the living hell out of Goat Fuck God Killer Slay Beheaded Whore, you might feel a little more relaxed. No need to get so tensed up. As I said, think of it as a metal massage.
Alright, so there are a few heavier and darker passages on the album, but they're still not enough to kill the mood, and in the end, the whole thing wraps up on a good note…literally.
OVERALL: RELAXING PROGRESSIVE METAL. EVEN IF IT SEEMS TO BE HEAVY IN PLACES, IT'S NOT BRUTAL, AND FOR THE MOST PART IS EQUIVALENT TO A RELAXING MASSAGE. YOU MIGHT BE ABLE TO HAVE A NICE MEDITATION OR EVEN A NICE DAYDREAM WHILE LISTENING TO THIS ONE. CHILL OUT, THE WORLD HASN'T COME TO AN END YET. ENJOY SOME RELAXING…PROG METAL.
Score: 5/5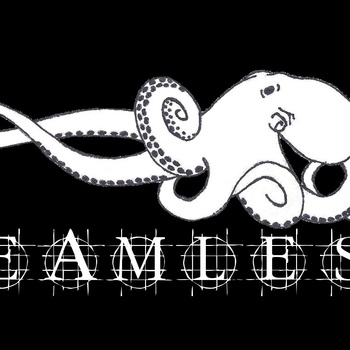 Seamless - EP (2011)
- This local Arkansas band does a great job mixing Meshuggah style riffage together with some more softer progressive tones, and straight up death metal vocals. At first, I thought the vocals came in weakly, but as the music continued, things began to fall into place.
I rather enjoy the effort, but in all honesty I find that I am too much reminded of Meshuggah throughout the album. I understand that a huge influence to Seamless is indeed Meshuggah, but I feel that I musically am hearing just a bit too much of that influence.
This is only an EP after all, and I'm sure the band will have a much larger palette on their debut. There are some interesting things being done, especially in the intro, but in order for this band to stand up against other such acts in the country that have excelled as much as Sol Asunder and others, I merely suggest to add a little more flavor, to what I thought was a solid effort, and a good demonstration of the band's sound.
Regardless, at 3.00 a download for this EP, it's certainly not a bad deal. One more thing, and this is something I know that is hard as hell to mix correctly, because I'm having my own issues with the same problem…
The vocal mix is too loud. It's hard to get a happy medium, but it's (probably?) possible. As I said, I have the same problem. So, I won't count it against these guys.
Oh, one more thing…What does the octopus have to do with anything? Just curious.
OVERALL: SOLID EFFORT FROM PROMISING LOCAL BAND. A LITTLE BIT TOO MUCH MESHUGGAH INFLUENCE, BUT SIGNS OF PROMISE SHOW EVERY NOW AND AGAIN. DEFINITELY WORTH CHECKING OUT, AND SUPPORTING. UM…SUPPORT YOUR LOCAL BANDS!
Score: 3.5/5