Black Veil Brides - We Stitch These Wounds (2010) - What we have here is an American band that loves HIM and metal core so much that they decided to mix them together. The end product is nothing special, it's just a very heavy band which the radio will still play. Make no mistake about it, this is next generations "guitar hero age" metal. School kids will jam to this and think it's fucking Slayer. It's basically a bunch of guys in "goth-glam" and I don't get it anymore.
Is it good though? Only if you can handle the mainstreamy-ness of the whole thing. There's not enough here for me to care, but I will say that the guitarist has some good licks, too bad I've heard them before. At least the clean vocals aren't emo. Still, very corporate.
OVERALL: UNLESS YOU'RE A HIGH SCHOOL KID, SKIP IT. CERTAINLY NOT MUSIC FOR A 2010 SPACE AGE…(I'M KIDDING.) I'LL GIVE THEM AN "E" FOR EFFORT, AND A "F" FOR ORIGINALITY. (ANYONE COULD'VE DONE THIS.)
SCORE: 2 HIGH SCHOOL HEADBANGERS, OUT OF 5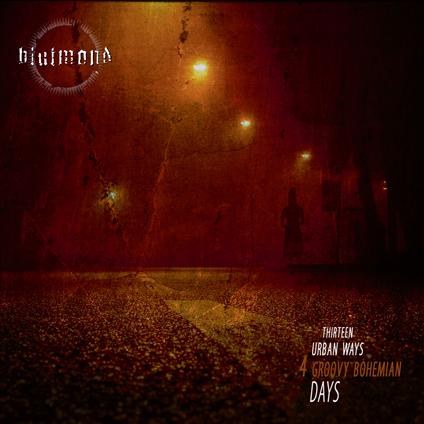 Blutmond - Thirteen Urban Ways 4 Groovy Bohemian Days (2010) - This black metal band…Yes, I said BLACK METAL, obviously is plum tired of the devil stereotypes and the icy cold Nordic Lands. There have been plenty of bands to do them, and I'm sure Odin himself is proud, but let's be serious for a minute. Change is good.
I'll be honest, I think that this is some very solid black metal with good production, and I like that the band isn't afraid to experiment with other things. The strengths of Blutmond is that they can experiment with things but not get lost in those things, like can happen to other bands. At some points in the album, there is atmosphere, and it sort of seems like filler, unless you're an atmosphere junkie; although I will say that the sound of the pissing on "The Party's Over", was something I've never heard on an album. My favorite track would have to be "Suburbs - A Lamentation Or Social Frustration!?" which is a quite flawless track, and a sort of somber look at society. I'd also recommend "You Vs. The Modern Lifestyle Obsession." as the band is very strong in both of these tracks.
Some of the tracks have a jazzy feel, and other are very dreary. I must admit, it's an odd fucking mix. Also, the instrumental track "Martini Midnight Madness" was a great sounding track with a good chorus part that makes me contemplate using it for the project.
Regardless, I would say that this is a solid experiment in black metal, being that there is more metal here than anything else, and a lot of ferocity amidst the gloom and jazz. The band has real skill, the guitar riffs are mildly interesting, the vocals are performed well in their respective atmospheres, and the drums are blasting as is normal for black metal - but not all of the time. It's a well rounded deal.
OVERALL: RECOMMENDED FOR BLACK METAL FANS WHO ARE TIRED OF THE SAME OLD BLACK METAL SOUND. TEN TIMES BETTER THAN THE NEW DIMMU. (OF COURSE, I CAN THINK OF A MILLION OTHER THINGS BETTER THAN THAT TRASH.)
SCORE: 5 PISSED OFF BLACK METAL BAND MEMBERS ON LSD, OUT OF 5
Der Wanderer Uber Dem Nebelmeer (2 Disc Compilation Of Black Metal and Neo-Folk Metal) (2010) - Since this is a two disc compilation, I will be doing it song by song.
DISC 1
October Falls - Usva - This is a relaxing instrumental track. It's very folky and there's no metal to it. I could imagine it playing in a Swedish or Norwegian waiting room.
Nechochwen - Winter strife - This song is a nice folky piece with clean vocals that remind me of Michael Akerfeldt. It gets heavier towards the end, but it still remains the mood. This band seems to have a lot of promise. There's a few harsh vocals in it, but not many.
Musk Ox - The Face Of Patience - This very violin laden piece is quite sorrowful and beautiful, but it's hardly metal. Soft vocals creep up in, and then a woman duets with the male vocalist, who are mainly singing la la la, da da da. Then it goes back to just the instruments.
Agalloch and Mathias Grassow - Nebelmeer - Agalloch isn't doing metal here either. It's just a soothing atmospheric piece. Sounds good, but not metal. It's about 9 mins long.
Gallowbraid - Earthen Throne - Finally, some metal. This is from Gallowbraid's earlier work, which reminds me more of current Enslaved. Obviously the quality isn't so great, but it's still a good song. It's also the second longest song on the album (9:20)
Oskoreien - Ode To Arinbjorn - Another soft instrumental. It's very folky, like everything on here. No metal to be found.
Thayer Cabin - The Painting Moves - Very weird sounding folk instrumental. It's not like anything I've ever heard. There's a tambourine in there somewhere. Good production, just different. Are they using a taser in this? I heard one go off.
Dammerfarben - Oktoberstrum - Decent sounding atmospheric black metal with a drum machine. I'm sure I've heard this song done by some other band a long time ago, and they didn't have a drum machine. It's so hard to tell. Atmospheric black metal, huh? Like that's something new. Well…it does a thrash a bit, and feature some death metal vocals. The riffs are solid also. Just solid though, not great. It's a good effort.
Kauan - Vmesto Slez - Light song, light vocals - not sure of the language. No metal, but drums start up a little later, and then the violin starts, and then…the song ends.
Wandar - Waldganger - Here we have a long (9:14) piece, which probably didn't need to be that long. This sounds like pure raw black metal with low production, but they wanted it to sound that way. Ugh…How many times have I heard this before?
Schwarze Heimat - Verlorener Glanz - A very good folk piece, but there's no metal in it. The piece is quite soothing.
Underjordiska - Ej Hit Kommen - This is a guitar driven atmospheric piece which is only done by guitars. It seems to work well, and it's worth hearing.
A Death Cinematic - In the Tumbeling Dawn Light, Their Eyes Fall Frozen Through the Mist and Rain - This is one of those weird Ulver style atmospheres. It, like most of the tracks on these two discs - is not metal either, but is still an interesting piece to sit an absorb for a while.
DISC 2
Fen - The Wind Whispers Of Loss - Not metal, but a very beautiful folk piece. The male singer's vocals are almost ethereal.
Aldresjal - Through Fire the Serpent Uncoils - This interesting black metal band begins with an interesting Arabian instrumental, and then goes into a very solid black metal style, the kind that I really enjoy, actually. The vocals sound utterly demonic, and are more of a cross between black and death metal, and the band itself has some definite promise. I will be looking for their album to review next week. I believe that Melechesh may now have some competition in their Arabian black metal style. This feels like only a sample of a good meal.
Nachtreich - In Gedanken - Did someone die? I hear very sorrowful violins throughout this whole thing, and I feel like I'm at a funeral. This has to be the most depressing thing I've ever heard in my life, and just in case you were wondering…It's not metal either.
Vindensang - The Reaper and The Seed - This starts out like something I'd expect from Unto Ashes. They're definitely not a metal band, so you can expect what's going on here. It's a good song, and has guitar (which is played well), which Unto Ashes rarely had. The song is quite good actually, and later harsh vocals accentuate the male clean vocals which are heard in the beginning. It's an impressive piece. Not metal, but still rough. I could play this one about ten more times, I think. This is another band I'd like to track down.
Nebelung - Graue Nacht - A very sorrowful song. The male vocals are in German, and I've heard better sorrowful German pieces by Rammstein ("Ohne Dich"), except they were just a bit heavier. Female vocals join in for the da da da. Not impressed.
Enmerkar - Of Mist and Memories - This a cover of the same song by Agalloch. It doesn't sound as good though. I mean, why do you want a second rate Agalloch with lower production quality?
Stroszek - Land des Schweigens und Dunkelheit - It's just an alright light musical piece. The vocals are good, but other than that, it's alright.
Kehra - Valo - What we've got here is a black folk metal piece with typical vocals for the genre. But it's a good piece, and I think that everything was executed correctly. It's worth hearing, especially for fans of Agalloch. (who seems to be the big basis of this album, even though the song they made isn't even metal) I'll actually say that this track is one of the best folk metal songs I've heard on this set, as of this typing.
Quellenthal - Winterreise - The second shortest song on this album contains light music and German vocals. It's devoid of metal, and still…quite fucking sad. Don't forget that like many other tracks here, a woman joins - but this time to just go "ahhhhh, ahhhhh ahhhh". (the technical term is "vocalizing") When she's done, the song ends with what sounds like a horrible ringing in my ears.
Spectral Lore - Pilgrimage - Ah, Spectral Lore - grabbed a discography of these guys a few years ago. They're better at their atmospheres than their metal, but this is from an album that I did not have, and the production is MUCH better this time. It starts out devoid of guitar, but then one joins in to add some interesting atmospheres to the already intriguing atmospheres presented. I will tell you this - if you enjoy atmospheres and a little metal guitar, Spectral Lore is a great band to check out. Highly Recommended.
Carved in Stone - Night - The shortest song on the album (2:33) sounds like a ballad by Blackmore's Night, but with two female vocalists that duet perfectly. This is the kind of music that used to soothe me to sleep.
Velnias - Sovereign Nocturnal - This song is meant to end the set, and it is a whopping (13:01) track. Thankfully, it's metal - and it's quite fucking heavy. Probably the heaviest song on the album, it recalls Opeth's glory days. Yeah, hearing a lot of Opeth here on the guitars, but the vocals sound a little more demonic than Opeth. I think these guys are also worth hunting down. I hear definite promise here, and I cannot fully describe the greatness of this one. This band and Aldresjal are definite musts for any metal fan looking for something good for their ears. Plenty of bad shit out there, so it's good to know that there are bands out there - maybe not with great production, who are kicking ass.
OVERALL: Not really for metal fans actually, so I'd have to pass it - however, the bands who are metal and are presented here for the most part - are worth listening, possibly buying, and I'd go see their shows too. These "NEED TO KNOW BANDS" are:
Velnias (Best Thing I've heard Since Opeth, except a little slower)
Aldresjal (Best Thing I've heard Since Melechesh)
Gallowbraid and Kehra (Best Thing I've Heard Since Agalloch)
Vindensang (A Little Bit Metal) and Spectral Lore (These Guys Are Just Good)
I have to second Velnias, and I'll post the myspace pages for these bands in another topic. New metal is always a good thing, and these guys need the support, hence why they're on this 2 disc set.
SCORE: NOT APPLICABLE AS A FULL METAL ALBUM
Headkase -The Worm County Circus (2008) - Here we have an interesting act, who mixes hardcore with avant-garde music. Normally I would hate this sort of thing, but it's not bad actually. I used to listen to a lot of hardcore bands back in the day, like Pissing Razors and Vision Of Disorder, and I still like a little Hatebreed every now and then.
You wouldn't think it works, but it does. Well…sort of. It still has the "in your face" feel of hardcore, like my old guitarist used to say: "I want music so heavy that it's like a fist came out of the speakers and punched me in the face." But let's not forget about the oddities that are thrown into the mix, which make what would be a boring hardcore album, just a little more interesting. Is it amazing? Not really. There's not much originality in the general hardcore sound of the album, and the avant-garde touches don't really spell out "game changer" in any sense of the word. It's still too bland for my taste.
OVERALL: IF YOU WANT TO HEAR SOME SLIGHTLY "DIFFERENT" HARDCORE, THEN GIVE A SHOT. IT'S NOT REALLY AS AMAZING AS IT TRIES TO APPEAR AT FIRST. THERE'S JUST NOT ENOUGH EXPERIMENTATION.
SCORE: 2 SWEATY SHIRTLESS GUYS PUNCHING AND KICKING, OUT OF 5
Sacred Oath - Sacred Oath (2009) - I'm going to start this review off by saying, I haven't gotten the 2010 album yet, but will review it next week. As for this one, it is my first incursion into the band, and I am quite impressed. Though not very original, their take on classic power and thrash metal (though not as thrashy as Iced Earth's old material) is a very good thing in my book. It may sound dated, but it's got some good melodies, some great solos, and all around nostalgia factor. There's quite a few standout tracks here, and "Voodoo Dolls" was the only track which I found a bit lacking. As far as personal favorites, the album closer "Hunt For The Fallen Angel" features some great riffs and a nice solo. It also sort of ended the album on a cliffhanger, and I can't wait to see what's next. Don't judge these guys on that video they made for "Counting Zeroes" , there's far better tracks on here than that.
I will offer one warning though, and that is the vocalist's use of a classic power metal wail. Some people do not like this, so I will let you know that it is very present here.
OVERALL: CLASSIC POWER / THRASH METAL. LOTS OF PROMISE HERE, SO CHECK IT OUT.
SCORE: 5 CLASSIC RIFFS AND WAILS, OUT OF 5
Sebkha Chott - Nigla(h) - Tapisseries Fines En XXX Strips Et LXXX Trompettes (2008)
So they had another one. I'm guessing it's their newest. Look at that name…My God. Ever wanted to know how far you could stretch an album? There's 72 fucking tracks on this disc, and it's not grind. There might be one song of grind here, but it wouldn't surprise me if they even had a country moment. These Frenchies went insane this time around. I'm waiting to hear hip hop/r&b on this one, I truly am. What else have they not already done? Polka? Chip Music? I have not listened to it just yet, but I am posting my hypothesis, and I will post my conclusion, once I've heard the whole thing. (If I survive the task.)
To review this album properly, I would have to ask you the question:
Do you want to take a 73 minute trip?
Think about that for a minute before you decide to hear this one. There is so much going on here, it's like going around the world in 80 days. This is not recommended to people who cannot keep up, because I myself am having problems trying to figure out what is going on in each of these 72 tracks. I will say that it's very original and very creative, and the tracks work together in each section, so each section flows as a whole. I wish they could've just made it 7 tracks encompassing each part rather than 72. That's a bit foolish.
Here's how everything is split up:
Tapisseries I~XI: Your Soul
1 Didier Mozart's Latest Score 0:06
2 The Crou Is Back 1:52
3 What Will They Give To Me... 2:17
4 Screw You Back 0:27
5 ... Your Soul? 2:20
6 Little Boy Round the Corner 0:31
7 Enteracte [Quete] 0:57
8 Dead Boy Round the Corner 1:37
9 Gone Save the Quid 0:20
10 Solo in Fol Flart Harmolic Mijor 0:45
11 Nevermind the Macedoine [Greek Sandwich with Oignons Proverb] 1:16
Tapisseries XII~XXI: Sabra y Shatila
12 La Grande Braderie des Manhirs Kusturica 4:36
13 Sabra y Shatila 0:39
14 Territorial Talion Pissings 0:43
15 Wooden Legs Race 0:13
16 Chittor 0:38
17 Forgotten Graves 1:12
18 St Barthelemy 0:39
19 Voix sans Issue 1:11
20 Blessed Are the Deafs 0:41
21 Hama 0:39
Tapisseries XXII~XXXII: Factory [of Dreams]
22 Darius & Danette [Feat. M-P Jarroussin & A. Mupontel] 2:52
23 Factory [of Dreams] 0:43
24 Free Gibbet 0:48
25 Reves Partis 0:37
26 Last Fantasy 0:24
27 Free Gidaire 0:24
28 Marcel & Bretzel Sont dans un Four a Pain 1:36
29 Ice Dreams 0:29
30 Cirque Kinder 1:12
31 Wake Up, Make Up, Before Your Dildo 0:48
32 Free China 0:28
Tapisseries XXXIII~XLIII: Phial Shapes
33 La Grande Epoque 1:22
34 Ethanol Motorcycle Hearse 0:47
35 Phial Shapes 0:33
36 Ulysse aux Pays des Merdouilles 0:16
37 Marylou Grand Death [W/O Marylou] 0:11
38 ''Pas Plus de 6°?!?'' 0:40
39 Ulysse in Chains 0:20
40 Lewis Caroll Meets Roy Lewis 0:20
41 1000 xp 0:14
42 Papillon de Lumiere 1:10
43 Pompes a Bascule 3:33
Tapisseries XLIV~LII: History [Alea Diktat Was]
44 Alea Diktat Was 1:06
45 Empire of Fools 0:51
46 History 0:40
47 Centuries Contemplation 0:51
48 Like a Broken Record 0:29
49 You See! 0:14
50 Destruktiv Skouad 1:51
51 Me and You, Your Anthem 0:29
52 This Story Never Ends, As It Begins Right Now and Will Not End Til It Begins Once More and Then It's Gonna Be All The Same.. 0:22
Tapisseries LIII~LXII: Nigla[H] / Part 1
53 Nigla[H] Part I 0:51
54 Her Majesty Glory Hole [Explicit Content with Talc] 0:35
55 Malicouille 0:34
56 Great Master 2:07
57 Mdo Part I: Le Silence 0:54
58 Mdo Part II: Le Vent 1:07
59 Strangle in the Night 1:03
60 Moteur Jivaro 0:29
61 Tonnerre de Merde 1:22
62 Kakaram 0:36
Tapisseries LXIII~LXXII: Nigla[H] / Part 2
63 Nigla[H] Part II 0:18
64 Enlarge Your Little Big Horn 0:25
65 Wonder an Escape Plan? 0:36
66 Spank Doggy God [Style] 1:16
67 Get the Muzzle! 1:06
68 No Exit, Sorry... 0:14
69 Take This Cold Train 0:21
70 Railway to Hell 0:34
71 Lawrence D' Arabishnu Orchestra 0:33
72 Truel a la Lucier 8:33
Either way, it's a good album, just like the last one, and there's definitely metal on here as well. I just hope you can keep up.
OVERALL: AN INTERESTING 72 MINUTE TRIP THROUGH MANY GENRES IN ADDITION TO METAL. NOT FOR EVERYONE, BUT NEITHER IS LSD.
SCORE: 5 PEOPLE THAT HAVE TOO MUCH TIME ON THEIR HANDS, OUT OF 5
Slough Feg - The Animal Spirits (2010) - First off, if you do not know who Slough Feg is, they are a progressive thrash band from California. They are not new to the scene, and have put out several albums since the early nineties. In those days though, they were known as "The Lord Weird Slough Feg", which was shortened upon their 2005 "Atavism".
Slough Feg have been known to use folk in their music, as well as many rock styled solos, riffs and other things. In the early days the band's lyrics took a more Celtic/Pagan tone, but they have branched off into space epics. As for their singer, you might know his vocals from another progressive group, Hammers Of Misfortune. They have gotten slightly more popular in past years, most notably for releasing their double EP which recalled a lot of Floyd-ish feelings. As for his vocals in either band, you'll either love em or hate em, but they're definitely a standout from others. The man has a deep Irish background and you can tell it from every line that he sings.
As for this album, it's a return to form for the band - The last album was more rock than it was metal. The solos were great, and the album was really jazzy in parts, but it didn't feel like Slough Feg. This one however, does.
I would recommend all newcomers to the band to check this one out. It's got another vocalist singing on the final track "Tactical Air War", which is a first for the band, but other than that, this is the band at what they do best. The recording is all raw, it's going to sound like it was done in the early 90's or 80's but that's how they all sound. It's the music that truly counts, and as a big fan of this band, and Hammers, I would highly recommend you to get all of their albums, even down to the debut "Down With The Deadmen". This band is so wrongly underrated, and I can't figure out for the life of me why.
OVERALL: HIGHLY RECOMMENDED FOR ALL METAL FANS. IF YOU DON'T LIKE THIS ONE, TRY SOME OF THE OLDER ONES.
ALSO TRY: SLOUGH FEG - ATAVISM (2005), HARDWORLDER (2007), APE UPRISING (2009) (AND OLDER ALBUMS)
HAMMERS OF MISFORTUNE - THE AUGUST ENGINE (2003), DOUBLE EP (2008)
SCORE: 5 UNDERRATED BAND MEMBERS, OUT OF 5
Dagoba - Face The Colossus (2008) - There's not much here that you'll find very interesting. Not for long, anyway. It's just the same tired roads which have already been paved upon by bands like Evergrey, Soilwork, and Mercenary. There are very few guitar theatrics on this album, and there are very few signs of originality. Mostly the music takes a very Evergrey-ish approach of heavy music with light vocals, except on the opener and near the end of the album where deathcore vocals come into the mix, and in one song "The Night and It's Mist", we get the privilege of hearing actual death metal vocals, due to a guest vocalist who just says a line or two during the chorus of the song.
Big deal.
Most of the time, the clean vocals sound like the lead singer of Evergrey if he couldn't sing, or had fucking rocks in his mouth. Also, there's one instrumental called "Transylvania" that sounds like Egyptian music. Does someone not know their geography? Clearly, Transylvania is more the home to goth and pipe organs, then it would be to music that suitably fits the desert. Could this be a play on words? Is it supposed to be that the government here is a bunch of vampires, and that the real terror is their conquest of the middle east?
Probably not. I'm over thinking things, once again.
The bottom line is, it's a big fat pass. I've heard so much better, and even thought they have a 2010 album now, I don't even know if I should hear it, since the fans (there are some?) say it's not as strong as this one. In my book, that must mean that there isn't even one song on the new album that would be listenable. I only liked 5 of 11 songs here, and even though that's almost half - I've heard albums that I've liked far more, and there are many things that I rather even listen to, than this. Surely, the next band can't be worse.
OVERALL: PASS ON IT. JUST NOT ENOUGH HERE TO LIKE.
ALSO TRY: MERCENARY, IN FLAMES, SOILWORK, SCAR SYMMETRY, EVERGREY…AND HUNDREDS MORE.
SCORE: 1 BUNCH OF SHITTY WANNABES, OUT OF 5
Black Country Communion - Black Country (2010) - Not metal at all, but interesting if not rather mainstream prog rockers "Black Country Communion", remind me a hell of a lot of Soundgarden and Audioslave. Oddly enough, Derek Sherenian of Dream theater fame gives this band the proggy push that sets them apart in a world of bands of this nature. It's very catchy, but sometimes very corporate. They will play it on the radio, your co workers will be talking about it, and it's really not that bad.
Good solos abound the album, and Derek Serenian does not disappoint with his progressive tones. The guitar work is amazing in some areas, and it sometimes makes me think of the older Dio albums. There is one "problem" track in the album, and that would be on "Sweet Sista Jane". ACDC rip-off much? Yeah. Big ACDC riff rip-off. Another big problem I have with this is that the lead vocalist could easily be mistaken for the front man on Soundgarden and Audioslave, Chris Cornell. Do not let him fool you, because he is not Chris Cornell, but obviously worships the man's vocal styles to the point where it must've felt "okay to rip him off". All in all, while this is a solid release, it seems like an attempt to "bring back the old Soundgarden style". I suppose it's not enough that the band has since reunited in the hopes to release another album.
Some folks just can't wait, and take it upon themselves to do it.
The album ends with an exciting progressive "jam-out", and it's one of the many high points here. Metal fans, look elsewhere. This is a pure rock and roll/blues and prog album, but that doesn't mean it's not good. I've just heard it before.
OVERALL: RECOMMENDED FOR THOSE WHO JUST CAN'T GET ENOUGH OF ROCK/BLUES AND PROG MIXES, AND FOR THOSE THAT LIKE CHRIS CORNELL WANNABES. EVERYONE ELSE SHOULD JUST DRIVE RIGHT PAST THIS BLACK COUNTRY.
SCORE: 3 AND A HALF WANNABE CHRIS CORNELL'S, OUT OF 5
Dirty Granny Tales - Didi's Son (2009) - I'm not sure if this is a joke or what, but the vocals are horrendous. I mean, they're so fucking horrendous that it's ridiculous. This has got to be a joke. This isn't metal, even though it claims to be "acoustic black metal". It's the worst operatic music I've ever heard in my life. It's un-listenable. I dare you to make through the whole album. I don't think that anyone can.
OVERALL: NEVER LISTEN TO THIS ALBUM IN YOUR LIFETIME…EVEN AFTER REINCARNATION, IT IS NOT SUGGESTED. IT MAY CAUSE MADNESS, INSANITY, OR THE URGE TO STAB OUT YOUR FUCKING EARS WITH ICEPICKS.
SCORE: 0 PEOPLE THAT CAN TOLERATE THIS ALBUM, OUT OF 5
Serj Tankian - Imperfect Harmonies (2010) - Alright, so not really metal - and not really a full metal release, there's some interesting avant-garde and metal here. Sis you know that Serj Tankian actually listens to black metal? Blew my mind too. Course I don't know what he considers black metal. Apparently the man listens to one and only one genre of music a month for very long periods of time. One month it's hip hop, and then thrash, and then black metal, then power metal, then country, then rock, then…well, you get the idea.
Listening to all of that music gave us this - an album which was created using all disposable earth friendly materials. Does that mean that it's a disposable album?
Well…To tell you the honest truth, it's not even close to metal, or even hard rock this time, and is more of an electronic sort of deal than anything else, so I'm going to pull out the NULL CARD on this one, and call it not applicable. Plus, it's not exactly my kind of thing, all the romance and such.
OVERALL: NULL
SCORE: NOT APPLICABLE
Sturmgeist - Mister Mephisto (2005) - What do you get when you combine Solefald, and Rammstein, and then throw a scowling black metal vocalist into the mix?
Answer: Sturmgeist
For those of you who don't know who Solefald is, go grab "In Harmonia Universali" right now. It's possibly one of the greatest avant-garde metal albums in history. (I'm sure we all know who Rammstein is, and what they are famous for, German Industrial Metal.)
This sounds like an odd mix from the beginning, and while it is not the two Solefald brothers, it sounds an awful lot like them, except that it is much heavier than their recent releases, and Rammstein's to boot. You have your electronics, your industrial drum hits and guitar grooves, along with vocals that scowl, sing, and chant through the album. I have some complaints here, and I felt that the album was a little "bland" in some instances, as they weren't doing much else other than this formula - but then again, that's probably what they set out to do from the beginning.
It's very hard to recommend this to people, other than the fans of Solefald, Rammstein, and other industrial bands. This is not by any means fast industrial black metal, and has more of a "beat" than you would expect. I personally enjoyed it, but couldn't see myself playing it everyday. It seemed to drone on after a good while into it, making an hour long album seem much longer.
OVERALL: FOR FANS OF RAMMSTEIN, SOLEFALD, AND INDUSTRIAL METAL. NOT RECOMMENDED FOR PEOPLE UNFAMILIAR WITH THESE GROUPS.
SCORE: 3 DRUNKEN ELECTRONIC VIKINGS, OUT OF 5
The Eternal Suffering - Miasma (2010 - This is the Dimmu Borgir album that wasn't, but should've been. It's that simple. Before the actual leak of "Abrahadabra", this was the album that was considered to be the "fake Dimmu leak". Upon hearing the album, people really couldn't tell the difference. Later, when "Abrahadabra" finally leaked, many people were extremely angry that it wasn't better than the fake.
The fake; which released around the same time, was from a practically unknown band who has followed in the footsteps of Dimmu Borgir, and has the strengths to become the next Dimmu Borgir, when Shagrath, Silenoz, and Galder finally decide that they've hade enough. The Eternal Suffering capture everything that I've liked about Dimmu, and don't need to use clean vocals nor keyboard or extensive choirs to make these points known. This is well produced, extremely solid and highly recommended black metal that will probably not get the respect that it deserves this year. The band is still a bit green in some areas, which the solos being "not amazing", but the overall effort of this release is staggering. For those of you who liked the "thrashy 2007" side of Dimmu Borgir, and are extremely irritated toward the 360 degree turn they went with "Abrahadabra" - PICK THIS ALBUM UP.
OVERALL: RECOMMENDED BLACK METAL FOR FANS OF DIMMU BORGIR AND OTHER WELL PRODUCED BLACK METAL BANDS.
SCORE: 5 INVERTED CROSSES, OUT OF 5
These Are They - Who Linger (2008) - Since I erroneously referred to These Are They's sophomore album as their debut, I have decided to review their debut album in order to correct my mistake.
To tell you the truth, I found this debut to be much stronger than the sophomore in many ways. The band seemed to incorporate more melody in this release, there was a little bit of progressive touches in place, and the whole thing just seemed to be a tad more stout. I know this isn't really a musical factor, but I also found the album art just a little more creative, and fitting of the band's dark tones, than on the new album. I know you're not supposed to judge an album by it's cover, but I know people who do - and even on electronic releases. They say the same thing about books (that's why I'm having a little bit of trouble with my publisher's design department regarding my forthcoming novel's cover, but…)
Getting back to the music, while I noticed that the sophomore album was merely death metal, this album seemed to incorporate elements of doom which Kuhr is known for. All around, it's just a better album. Every track is listenable, and I have no qualms with it. If you haven't gotten a chance to hear this one - check it out, because it's worth it for fans of Paul Kuhr and November's Doom as a whole.
Oh…I have just one gripe. The album closer "4th Of July" was not interesting to me at all. I thought it was a very weak track, even though Kuhr sang through the entire song without even a hint of death metal vocals. He's sung before in November's Doom and in Subterranean Masquerade (which I'm eagerly waiting on), and this one just didn't cut it in comparison. So, there's that.
OVERALL: HIGHLY RECOMMENDED OVER THE SOPHOMORE ALBUM, FOR MANY REASONS. IF I COULD GO BACK AND REVIEW THE SOPHOMORE, I WOULD SAY THAT IT LACKS THE MELODY, THE DOOM, AND THE EFFORT OF THIS RELEASE. A BRILLIANT DEBUT, IF YOU COULD OVERLOOK THE CLOSER.
SCORE: 5/5 (COULDN'T THINK OF ANYTHING FOR THIS ONE.)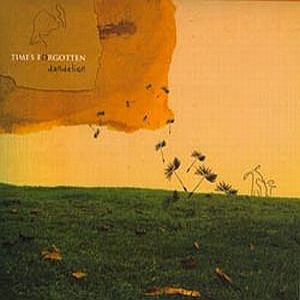 Time's Forgotten - Dandelion (2009) - This Latin progressive metal/rock band is supposed to be for fans of Steve Wilson's masterwork, Porcupine Tree - and various other prog metal bands. (Dream Theater and such)
The band has a good sound, but the vocals tend to take a classic wail, which isn't my thing for this kind of metal - but for others, (Fate's Warning fans) you may really find a gem here. Don't get me wrong, Queensryche and Fate's Warning have great songs, I'm just not crazy about the vocal approach. The band plays each and every track with a finesse that matches only the greats of this genre, and if this is their debut, then it is a great effort. You should already know what to expect here, so there's really no use in telling you what to expect. (which is prog metal and rock with Fate's Warning style high vocal changes more than anything else)
There are nine tracks here, and all of them but one, "Silent Waters" is over the 6:00 mark. The longest track is "The Tale Of The Sun and The Moon (Dandelion)" which clocks in at 11:51. It takes full advantage of that time, and of experimentation, and is worth listening to as a standalone track. As for the album as a whole, you'll find electronics, flutes, and other things strewn about, and it's a great recording, musically.
This isn't going to suit everyone's palette. I know that. It's a good prog record, but I've heard some that I've personally liked a bit better. Furthermore, please be aware that I am not saying that this is a bad album. IT IS NOT, BY ANY MEANS.
OVERALL: GOOD PROGRESSIVE METAL, EXPERIMENTS SOMETIMES, AND VOCALS ARE VERY (EARLY FATE'S WARNING) LEVEL HIGH. SOME OF YOU WILL DIG THIS, AND THAT'S GREAT. I JUST COULDN'T GET INTO THE VOCALS PERSONALLY.
SCORE: 3.5 / 5
ALSO TRY: Devin Townsend's Accelerated Evolution, Synchestra, Terria,
Pagan's Mind - God's Equation,
Guilt Machine - On This Perfect Day,
Ayreon - 0101001, Into The Electric Castle, The Human Equation
Porcupine Tree (Later Albums)
Unearthed - Imposition Of Faith (2007) - Well, it turns out that some members of Iced Earth left to form…Iced Earth. Yeah, pretty much. It's a proggier version, but the vocalist is clearly going for the same vocal tones and effects that Matthew Barlow uses. I'm not sure if this is a demo or not, because it's short (29:00) and it's quite depressing actually. Especially, if you're a big Iced Earth fan. This is like the poor man's Iced Earth, with a little more prog. This came out in 07, so who knows if they actually made another release that can stand the test of time or not. I'll get back to you on that next week. For now, there's not much here to talk about. You might like it, but I heard it all from Iced Earth - not too long ago.
I will admit, that later on in the album, the band goes into a heavier sound more akin to death metal, and incorporates some blasts in interesting stuff, but you have to kick through the knockoff songs first. Is the album had more tracks like the later tracks, it would have a higher score.
OVERALL: REGURGITATED ICED EARTH WITH MORE PROG AND BAD PRODUCTION. IT'S ALSO VERY SHORT. LATER, THE SOUND CHANGES INTO SOMETHING MORE INTERESTING, BUT ONLY FOR 15 MORE MINS.
SCORE: 2.5 BARLOW WANNABE'S, OUT OF 5
Warbeast - Krush The Enemy (2010) - Thrash metal from Texas, is what we've got here. It's very brutal stuff, with the balls of Pantera, and the thrash of Exodus. The solos are wild, and the vocals are in your face. As for originality…heh. There's none, but who fucking cares? It's just balls out thrash metal, and I think it's pretty fucking good. So sit down, pour yourself a tall glass of Jack - throw some hot sauce and horseradish in there, mix it up - and drink that shit down while you jam this one out. It's pure 180% proof southern brutality. Just like pouring some hot sauce in your beer. (Which I don't recommend, unless you like dry heaving.)
…But for some odd reason, the vocals kind of sound like Dave Brockie from GWAR. (Heard their next album is supposed to be heavy as fuck, so waiting to hear it next month.)
OVERALL: A HEAVY AS FUCK THRASH ALBUM, WITH A LOT OF PROMISE. CHECK THIS ONE OUT. HOT SAUCE, HORSERADISH, AND BOTTLE OF JACK DANIELS NOT INCLUDED. (BUT THEY SHOULD BE.)
SCORE: 5 HOT SAUCE AND HORSERADISH MIXES, OUT OF 5
Boris and Ian Astbury - BXI (2010) - This is an odd collaboration with Japanese prog masters Boris, and the front man of legendary goth rockers (Before There Was "Goth", And So Many Damned Vampires In The Media) The Cult, Ian Astbury. Having only heard one The Cult album that I actually bought, 2001's "Beyond Good and Evil", (and I really liked that one) I thought that it was going to be interesting to hear Ian Astbury's legendary vocals paired up with such a legendary band as Boris. Then came the verdict…
There's only four real tracks on here, and I'm guessing the live version of "The End" is just a bonus track, (it's not even the whole damned song) so unless you really, really like The Cult, then don't grab this one. There is a great cover of Boris favorite "Rain", where the female singer of Boris takes the reins, and her ethereal vocals blew me away (not to mention the guitar work…amazing) but as for the very occult influenced (as we all know The Cult are no stranger to the occult) songs "Teeth And Claws", "We Are Witches", and "Magickal Child", (No, I did not add that extra Crowleyian "K". It was there from the start, fully asserting further the occult beliefs of Mr. Astbury.) these songs are hits and misses at best.
The first track "Teeth And Claws" sort of bored me, while "We Are Witches" I found more intriguing, and probably his best work on the album. The fourth track ("Rain" is third) "Magickal Child" is a decent track, there's some interesting fuzz work going on in it, and as for the bonus track, the quality is crude but listenable, and I feel that it would have been a great closer to this album (or should we say EP?) had it been recorded in a studio at it's full length.
This just goes to show that even the most avid occult romanticizer (and sometimes, but here lately not often, studier and practitioner) such as myself, still can't get into these tracks. I just couldn't find the album interesting enough to be as moving as it should've or could've been. Even though some of the tracks are heavy, and all of them are trippy - I've heard better from standalone efforts from both of these groups.
It's like an old commercial used to tout… "Where's The Beef?"
OVERALL: IF YOU'RE A BIG FAN OF THE CULT OR BORIS, AND HAVE EXTRA MONEY, CHECK IT OUT, OR D/LOAD IT. THERE'S ONLY 4 SONGS (AND ONE EXTRA DEPENDING ON WHICH VERSION YOU GET), SO THERE'S NOT MUCH HERE TO GO ON. IT'S ONLY 28 MINS (WITH THE BONUS TRACK!)
SCORE: 2 GOOD EFFORTS, OUT OF 5
Votum - Metafiction (2010) - This is progressive metal / rock in the same vein as Porcupine Tree, Anathema, and Opeth also, but unlike that other album I reviewed,(Time's Forgotten - Dandelion) this one's a simply must hear for prog fans. If the opener "Falling Dream" doesn't hit you, then I really don't know what to tell you. The amount of emotion in this album is raw, and from the heart - and you just don't hear that anymore. The vocal work is absolutely tremendous, and I'd like to see if these guys can convey the same feelings as on this recording, in front of a live audience.
There's actually quite a somber mood on this album, and it almost classifies into Progressive Doom, but that's alright in my book. The band itself does everything that you'd expect from a progressive band, and quality of the production is "crystal clear". I have to stress that this album is VERY melodic and some of the members duet each other in some of the chorus lines, but along with the prog, the electronics, the atmospheres, and such an amazing front man as this guy, (Don't know his name as of this typing) I'd be an idiot not to recommend this to any prog fans who don't mind a bit of somber beauty. (good doom)
I can already assure you that the solos and guitar work is top notch, but there are mistakes here and there, and some songs aren't as good as they could be, and some things seem to be drowned out by the vocals.
While still not as good as the latest Anathema "We're Here, Because We're Here" (2010) album, I would say that this one is very close to being one of the best of the year (in terms of progressive doom). Check it out and do something good for yourself. Thankfully, in this country (for the time being, at least - before we all become controlled by HAARP) we have the right to listen to good music.
OVERALL: PROG FANS WOULD BE IDIOTS TO PASS THIS ONE UP. HIGHLY RECOMMENDED, BUT THERE'S A FEW MISSES IN ADDITION TO THE HITS ON THIS ALBUM.
SCORE: 4 AMAZING VOCAL LINES, OUT OF 5
Woe - Quietly, Undrammatically (2010) - Sporadic, much? The first song was pretty somber and slow death / doom…lame. Heard it before. Then, the next track kicked in, and it's like I'm hearing a different band. It might as well be black metal now. (fast black metal, actually) Yet, in my genre description I still see the words "death/doom".
As for their black metal, I found it was pretty straightforward, but there's a hell of a lot of fire in the vocals. Damn, I guess this is for people that want to hear both death / doom and black metal without having to switch the cd's or the mp3s.
Hey, don't get me wrong here - the black metal side of these guys is very solid, and I'll bet that some people who have read this review are probably myspace-ing or d/load-ing these guys to check them out. It's worth it. Sometimes they mix the styles together to form like a blackened doom sound with death metal and black metal vocals, and it works.
The sound quality isn't great, but it's listenable. I guess it's one up from demo - but they wanted the raw sound. It certainly helps their cause, and I doubt this would have as much raw force from a high quality production.
Bottom line is, this one's worth checking out. It's different. Starts out with doom / death metal, goes into black metal, goes into black metal with dual genre vocals, and great clean vocals - then it stays as blackened doom metal until the end. I'll also mention that the guitar work is good, fitting the music well. I'd like to see these guys live.
OVERALL: GOOD, IF YOU LIKE BLACK METAL WITH A DOOM EDGE. IF YOU DON'T, THEN IT'S SIMPLE - YOU WON'T LIKE THIS. IT STARTS OUT LIKE DOOM / DEATH, BUT MUTATES INTO SOLID BLACKENED DOOM METAL.
ALSO TRY - EARLY WOODS OF YPRES (DEBUT ALBUM)
SCORE: 4 FROSTY TRANSFORMATIONS OUT OF 5
December Wolves - Completely Dehumanized (1998) - At 30 minutes, don't expect a whole lot from this "strange" black metal band. There's some interesting riffs about, and some oddities which make the thing a little more listenable. The opener comes out with a straight bludgeon, but things start to get a tad more "almost electronic and somewhat avant-garde". The only thing I find disheartening is the addition of "hardcore hollers". Sometimes the band will have a bunch of guys holler something or other in the background. Why? I don't know.
Is it good black metal though? Yes. Especially for the time. This was 1998, and even though they had a 1996 album which sounded like what everyone else was doing in 1996, (and some still get by with in 2010) it's good to see that they got tired early on with the "kvlt stlye" of black metal. Whoever came up with that term needs a swift kick in the balls. Musical evolution is what keeps music fresh, after all.
While still being very thrash influenced, the subtle differences are what make this album unique and worth mentioning. When you dust off old relics like this, (Can you believe it's over 10 years old?) you'd better have a damned good reason for it. Check this out, if you can find it. Better d/load it, unless you want to pay a fortune. It's only a 30 minute album, so you'd be badly ripped off.
December Wolves - Blasterpiece Theater (2002) - There's not much to say here. While the album is blasting brutality from every orifice, the only thing I thought that was interesting was some of the voice clips. Honestly, it's straight forward black metal with very vague industrial touches. In fact, they're so vague that you barely even notice. While the 1998 album was something different, this is something bland. Unless you're just looking for run of the mill heaviness with some interesting voice clips, pass this one and save yourself the 43:00 of life that you can't get back. I've already wasted it.
OVERALL: BLAND, BUT SOLID BLACK METAL WITH FEW INDUSTRIAL TOUCHES, AND INTERESTING VOICE CLIPS. BRUTAL, BUT BLAND.
SCORE: 1.5 / 5 (.5 For the voice clips)