Aborym - Psychogrotesque (2010)
- I'll be brutally honest here. There were albums in this band's history that I just couldn't stand. Fortunately, this is well produced, yet still true to the nature of black metal. There's a few things going on in the tracks that make Aborym retain it's experimental nature, but I'm just happy to hear good black metal from them, and a little bit of basic electronics. Nothing wrong with that, eh?
By the way, the electronics here aren't as overbearing as on my releases, and they don't take away from the black metal nature, but rather enhance it. It is something you simply have to hear, a perfect marriage between electronics and black metal.
There's a lot to like here. Sure, it's not groundbreaking - but what is, these days? There are three tracks which might not appeal to metal listeners in general, which would be the electronic goth track, and the drone track "IX". There's also a track which might not appeal to anyone besides those who can speak the bands native tongue, as it's a long spoken word piece. I'll add that the climax of this album is great, with a very bombastic solo. Since every track is titled I-X, it is called "X". The bonus track on the other hand is skippable.
OVERALL: SOLID EXPERIMENTAL BLACK METAL, THAT'S WORTH CHECKING OUT. MADE ME GAIN MY FAITH IN ABORYM ONCE AGAIN. I REALLY ENJOYED IT, AND DID NOT EXPECT TO.
Score 4.5/5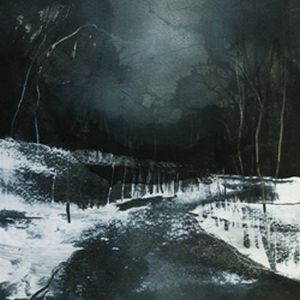 Agalloch - Marrow Of The Spirit (2010)
- There's not much to say about this one really. It sounds like Agalloch should sound, (melodic folk / black metal) and it's the follow up to their last actual metal album. The melodies and solos are mind-blowing, and everything else sounds just like it did on their older albums. Among the 65 minutes of music, there's some major experimentation on a 17:34 track called "Black Lake Nidstang", and the final track "To Drown" features a bit of guitar atmospheric work and some orchestral stuff, actually.
If you liked Agalloch's last album (or any albums before…sans the atmospheric white ep) you will also like this one. It's that simple. When I say that the melodies are mind-blowing, I'm not exaggerating. Some of these riffs sound so good, I think I'd just like to hear some of them again, so if you'll excuse me…
OVERALL: SOLID…AGALLOCH. IF YOU'RE A FAN, PICK IT UP. IF YOU'VE NEVER HEARD OF THE BAND, AND IT SOUNDS INTERESTING, PICK IT UP. I ENJOYED IT HEAVILY, AND YOU WILL AS WELL. IT'S JUST AS STRONG AS THEIR OTHER ALBUMS.
ONE OF THE YEAR'S BEST, WITHOUT QUESTION. HAIL ODIN!
Score: 5/5
Atheist%20-%20Jupiter%20(2010)
- Most people who read this are going to hate me…But I never really could get into Atheist. I don't really know why. I liked the music and all, perhaps the vocal approach turned me off. Regardless, people have been banging their heads heavily in celebration of the true return of these technical death metal legends.
One thing's for certain, and that's the sure fact that this band hasn't lost their edge. I guess they're out to show other tech death bands like Obscura, and Gojira, that they were one of the first, and are still one of the best. The production quality here is very good, yet even though the music seems to snake around my brain in a very interesting way; I still am not crazy about the vocals.
But then you say: WHO CARES, YOU DIDIOT! IT'S FUCKING ATHEIST!
…And then, I'll agree with you. This is what technical death metal should sound like, and is leaps and bounds above it's offspring. To make this simple, Atheist simply said:
"Alright children, it's time to put away the toys and let you see how a real band does it."
I really don't think describing it would help, you just have to listen to it, and if you haven't heard this band before, you really need to check these guys out. Especially, those older albums…they didn't remaster them for nothing, you know. I began this review saying that I couldn't get into Atheist before, but upon hearing this one, (It's been about 5 or so years, since I've heard these guys.) I am now thinking about giving those older albums another shot.
I might also add that I got the humor in the song title "Faux King Christ", and the lyrics are basically about how they don't like that Jesus guy very much. But, who actually cares about the lyrics for this one? It's all about the fucking music, and they deliver.
OVERALL: IT'S FUCKING ATHEIST! YOU'D BUY IT, EVEN IF I TOLD YOU IT WAS AWFUL! AT LEAST, I CAN ASSURE YOU THAT YOU'LL BE GETTING ALL OF YOUR BANG FOR THAT COUPL'A BUCKS YOU'LL SPEND ON THIS ONE. GRAB IT, AS IT'S ESSENTIAL.
ALSO TRY: MORE ATHIEST
Score 6/5
Black Witchery - Inferno of Sacred Destruction (2010)
- Now it's time to calm things down a bit after that Atheist review. This next band, Black Witchery, from the United States, is a blackened death metal band. The album is quite short, being shorter than most EP's. It's only 22:00 long, so don't expect much. The production is actually a lot better than you would think, with the vocals being fully audible, and the drums and guitars not getting muddled in the mix. Is it anything special? Nope. Every song sounds the same. Just a bunch of double bass, riffs that don't even matter, and death metal vocals. There's also a drone track, and "a solo".
OVERALL: USA BLACKENED DEATH METAL. ALBUM IS VERY SHORT, SO CHECK IT OUT IF YOU LIKE, BUT EVERY SONG SOUNDS THE SAME. WITH THE EXCEPTION OF AN EXTREMELY SIMPLISTIC DRONE TRACK, WHICH I'M SURE ANY BAND ON THIS BOARD COULD MAKE, AND ONE SOLO ON THE LAST TRACK. IF YOU DON'T LISTEN CLOSE, YOU MIGHT MISS IT!
Score: 2/5 (Good production, but any band could've made this. Diocletian eats it. As a matter of fact, had I had some transportation, (should have some wheels next year) I would go and record something with a band that sounds identical to this, just to prove the point. This is really vanilla basic. I bet any band here on the nwa metal forums can make this.)
One more thing, since I am through roasting this band. If these are just kids, then they need to do better, for fuck's sake! There's kids out there that can do all that guitar hero expert shit that I can't even do. (Of course, I gave up on all that shit years ago.)
img]http://www.nocleansinging.com/wp-content/uploads/2010/10/Deathspell-Omega-Paracletus-e1287092483215.jpg[/img]
Deathspell Omega - Paracletus (2010)
- Now, to bring back the excitement. People have been shitting their pants from just the single on this album. So, let's see what all the fuss is about.
Well, it's a proggy little bastard, that's for sure…they definitely pulled an "Enslaved" this time around. The production quality is also much higher than anything previous. The vocals are very audible, but in French more than English. What really makes this album work is the amount of prog in it. I mean this thing is more like a prog album with black metal vocals. It's way different than the last album and the two subsequent EPs. Deathspell Omega has always changed their style in different ways, and this is just another transformation. It's a great album definitely, just very proggy this time around.
I'm going to go out on a limb and give this one a perfect score, because it threw me for a loop, and I liked the hell out of it.
OVERALL: GREAT PROGRESSIVE BLACK METAL, FROM A BAND WHOSE NAME WAS ALWAYS ONE OF MY FAVORITES, BUT MUSIC HAS ALWAYS KILLED. MAY BE TOO PRETENTIOUS FOR SOME, SINCE IT FOLLOWS THE SAME FORUMLA ON EVERY TRACK, BUT IT'S A GOOD FORMULA. WORTH PICKING UP. ONE OF THOSE ALBUMS THAT IS SURE TO BE A FAN FAVORITE…THEY PULLED AN "ENSLAVED".
5/5
Gwar -Bloody Pit Of Horror (2010)
- There have been many great releases this month, and I'd say it's the best month in metal this year…Aborym, Atheist, Agalloch, Deathspell Omega, Gwar…
Hey, How'd that one get there?
Why should anyone give a shit if the new Gwar's out?
Okay, so maybe you shouldn't care.
Regardless, is anyone else besides me aware, that their guitarist can really fucking shred? Sure, he doesn't do it often, but when he wants to, he'll throw in some really great riffs, melodies, and solos, despite the black humor nonsense that Brockie is singing about.
On "Beat You To Death", there's another guy on vocals, I don't know who it is, but Brockie can get on my nerves, so it's refreshing to hear someone else. There's also a live Hell-O-Medley at the end. (Hell-O was their first album, a comedic punk album which is actually worth hearing.)
The bottom line is, while this is 90% thrash, it's not Destruction or Exodus. It's Gwar. Honestly, I've heard far better; and this thing probably didn't take long for them to make. Also, some of the songs on here are complete trash, and it's really just another drop in the bucket. At the end of it they say to the audience, "Here's to another 20,000 years."
Hopefully not with dare I say, "quick bucks" like these. We'll see what next year brings, I suppose… L
OVERALL: SOLID GWAR THRASH. NOT GREAT, BUT BETTER THAN THE LAST ALBUM, THAT BEING SAID…IF YOU DON'T LIKE THEM, THIS WON'T CHANGE YOUR MIND. SAVE YOUR MONEY.
Score 2.5/5 (Very little here to like.)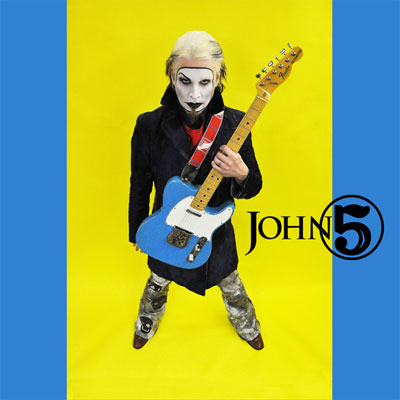 John 5 - The Art Of Malice (2010)
- As the Python's would say: "…And Now For Something Completely Different." Well, if you mean different, then it would definitely have to be this one, which is a solo album from most notably hard rock / light metal (as opposed to heavy metal) guitarist John 5.
Now, don't get me wrong - I've always liked John 5's licks, it's just that they were all rather basic. Just as you'd expect, this album doesn't feature vocals, just John 5 doing a lot of shredding, and some other guitar stuff that I didn't know he was still capable of. Honestly, this is surprisingly decent. The man plays up a storm, and it's pleasing to the ears. What more do I need to say?
OVERALL: GOOD GUITAR ALBUM, ACTUALLY. LISTEN TO IT YOURSELF. PLENTY OF GOOD RIFFS, SHREDDING, AND OTHER INTERESTING THINGS. I'D RATHER NOT SPOIL IT. IF ANYTHING, IT'LL GET KIDS TO PUT DOWN THEIR PLASTIC GUITAR CONTROLLERS, AND PICK UP REAL GUITARS.
Score 4/5 (Not too shabby!)
Lesbian - Stratospheria Cubensis (2010)
- Don't let the name of this band fool you. What you've got here is progressive sludge / black metal. It's sounds very dirty at times, and kind of pretty at times too, if you want it to put it like that. Does that make it pretty dirty then?
Seriously, this is good shit. I had my own pre-conceived notions about what this band was going to sound like, and those were "Just another sludge band", but these guys blew the top off on those notions. Despite the raw and dirty production, one can clearly begin to assume that this is a band with definite talent. Why they decided to name themselves Lesbian, I'll never know.
There's only 5 tracks here, but the disc is about 71 minutes, so these tracks will definitely keep you busy for a while. Most of the music is generally progressive with heavy touches on a few songs, and the gist of it is instrumental. The final track, "Black Stygian" is a 22:31 monster, where the band pulls out all the stops. It's easily the best track on the album, and showcases the band going into an insane jam session. It's one of those songs that you just really want to hear live, because of the sheer incredibility of the thing.
This is some very interesting ear candy, and wasn't anything like I was expecting. Although I was impressed with this album, I know there will still be some people out there who will just say: "Ah, it was okay."
OVERALL: PHENOMENAL PROGRESSIVE SLUDGE, WITH HINTS OF BLACK METAL. IT'S A GREAT PIECE OF MUSIC, WHICH I COULD RECOMMEND TO JUST ABOUT ANY METAL LISTENER. WORTH A SPIN OR TWO, OR THREE…
Score 5/5 (GREAT!)
Necrite - Sic Transit Gloria Mundi (Thus Passes The Glory Of The World) (2010)
- This atmospheric black metal band is supposed to be for fans of Deathspell Omega, and I can see that. But, Deathspell this is not; which I am glad for, because we don't need anymore clones.
Necrite plays the same atmospheric black metal style as other bands, except they do it with a better production, and a bit more ferocity. The whole things is louder, and it comes through much better than the muddy productions of black metal's past. There's only 5 songs here, but it's atmospheric as well, so you can already get the feeling that the majority of these songs will be in the atmospheres that they create in between the metal. I'll tell you one thing, it's a hell of a lot better than drone guitars and the drummer hitting the high hats every five minutes to make it sound mystical. In truth, it slows down the pace of the album. So many black metal bands of the past have wanted to just go balls out blast beats, and I'm glad to see that there are some bands out here that take the proverbial "chill pill" and let the drummer and the guitarist rest a little. Plus, that gives the vocalist some time to get a drink of water and what-not.
Honestly, I can't make out the vocals to save my life. So I'll focus on the music, which as I've said insists of heavy periods and slow periods. This is what you're getting from Necrite. There's enough time to catch your breath before you go back into furious head banging. (Which I don't recommend, because it fucked my neck up pretty bad.)
Furthermore, I'd like to say that Necrite seem to do the atmospheric black metal better than quite a few bands I've heard, even though the vocals seem more death metal at times than black metal. Still, the general composition of these songs is complex and interesting enough to enjoy. The blackened thrash pervades through the album, but so does the progressive and atmospheric touches which are heard well enough due to the production value. Although a little loud, things still sound decipherable. Yet again, there's a 27:07 title track, and it's mostly atmospheric, but then gets much heavier, and ends on a progressive note. The final track "Worship The Sun ((O))" is just an interesting dark atmospheric piece with chanting in it. It could actually be used in some sort of dark game or something, since it goes well for that sort of thing.
OVERALL: VERY GOOD ATMOSPHERIC BLACK METAL. DEFINITELY GOING TO BE OVERLOOKED, BUT THAT DOESN'T MEAN YOU SHOULD OVERLOOK IT BECAUSE IT'S NOT "THE THING". OF COURSE, I NEVER KNEW A DAY WHEN METALHEADS WERE EVER INTO "THE THING". (NO, I AM NOT REFERRING TO THE JOHN CARPENTER FILM.)
Score 5/5 (Best atmospheric black metal I've heard this year. That's not saying much, as I don't listen to as much atmospheric music as I used to.)
Nocturnal Blood - Devastated Graves, The Morbid Celebration (2010)
- Here is yet another American Blackened Death Metal band. That being said, I find this one marginally better than Black Witchery, who still has a lot to learn in the crafting of a great metal album.
At some points the vocals on this album seem to fade in and out, and it makes the vocalist sound like some sort of evil spirit, which goes great with the music. The drummer is clearly doing a little more than just his kicks, and it's good to hear some more of the drums being used every so often. Guitar wise, I won't hold it against them because I know how many bands are influenced by Slayer, but I hear what may sound like a Kerry King style if it were distorted. The way this guy plays is very interesting, in the fact that he shreds very slowly, almost as if he can't quite move his fingers or something. At times it sounds like these guys are trying to sound like they're torn between the realms of the living and the dead. That sounds pretty damned interesting to me. Kudos for originality.
Nevertheless, this is more or less a demo being that it's only 27:00 long, but it's a good sign of things to come from a band that really wants to try something new. I'm impressed.
OVERALL: INTRIGUING BLACKENED DEATH METAL. MIGHT NOT BE MUCH TO YOU, BUT I THOUGHT IT HAD POTENTIAL.
Score 4/5 (Not bad for a demo!)
Old Corpse Road / The Meads Of Asphodel Split (2010)
- Since this is a split, I'll do a separate review for both "EP's".
Old Corpse Road - The Bones Of This Land Are Not Speechless EP (2010)
- Old Corpse Road are a new and quite intriguing act indeed. They combine symphonic black metal and grim death metal together in a way that I thought only early Graveworm could.
There's three songs on this EP, and each one of them is over the 8:00 mark. As far as I can tell just from the first track, this band has some potential being able to mix things up like they do. There's some good piano work, a choir and folk portion, as well as some dark and entertaining riffs. This is a perfect marriage of symphonic black metal and grim eerie death metal. Many of you might holler 'early Graveworm" but it's been a while since they sounded like this. Old Corpse Road have merely picked up the rains.
I'll surely keep an eye on these gentlemen. Their music made my day.
OVERALL: RECOMMENDED FOR FANS OF EARLY GRAVEWORM. IT WAS LIKE A VERY GOOD, BUT VERY SHORT MEAL FOR ME. I'LL HAVE TO HAVE IT AGAIN A FEW MORE TIMES, BEFORE THEIR FULL ALBUM COMES OUT. I FEEL LIKE I'M WAITING ON A FEAST.
Meads Of Asphodel - English Black Punk Metal EP (2010)
- Damn, love the title for this one. It's so much to the point, that it's laughable. They probably did that because they fucking could. (As I've said before about Meads.)
Basically, this consists of 2 originals that weren't on the new album, and 5 covers from other bands including "Same Mind" by Doom, "Nazi" by Hellbastard, "Protest& Resist" by Conflict, "War Drum" by Skeptix, and believe it or fucking not, (since they love to destroy the most popular songs of the current human era)"You Really Got Me" by The Kinks.
The first track "Embalming Of Gods" is an intro, in which the Metatron says something extremely funny, something like "Mother Earth Sucks The Pale Cock Of Satan With God Fucking Her In The Ass, And I'm Covered In Shit" and then this beautiful atmospheric music plays for a while, and it goes into "On The Surface", which is essential Meads. It has all the frills they are known for and is an excellent representation of the band. I don't think they could've picked a better set of original material to represent their sound.
The "Same Mind" cover is good, it's just very fast, and doesn't have much time to do anything. However, the cover for "Nazi" is very dark with some great piano work, and features an extremely hellacious solo. "Protest & Resist" is decent, but a little sporadic. "War Drum" sounds really great with the metallized punk riffs, and black metal vocals. The melodies are also really good.
Finally, the cover of "You Really Got Me." reminds me of Ten Masked Men. Speaking of…there's another vocalist there (about 3 at one time on the track). I know TMM is from England, so is that their lead vocalist? So that's where he's been. That bastard owes the world a CD!
Trust me. Just try looking for "Attack Of The Ten Masked Men (2006)" No one has it, not one soul on this blue speck, other than the band I'll bet. I've hunted leaks, torrents, eBay, Craigslist, and every other thing I can think of. It cannot be bought either, because it is not sold. It was finished, but is nowhere. Oh, well…
OVERALL: THE THUNDERING NEW SOUNDS OF ENGLISH METAL. PROBABLY BARGAIN PRICED, IT'S WORTH THE MONEY. A GREAT SAMPLER OF BANDS THAT NEED TO BE HEARD. CRADLE, PRIEST, MOTORHEAD, PARADISE LOST, AND (INSERT NAME HERE) AREN'T ALL ENGLAND'S GOOD FOR YOU KNOW!
6/5 (Enthralling!)
Queen Beast - Queen Beast (2009)
- Well, whether they want a review or not - I picked up this album and thought I'd let them know what I thought. I know how you all like local reviews, so here's one of them.
To tell you the truth, this stuff is great. It reminds me a hell of a lot of Acid Bath, and that's a good thing in my book. The mixture of blues harmonies, and screams works as well as it did for Acid Bath, and these guys can really play too. I'm hearing a lot of good riffs, especially the Arabian/Egyptian riffs on the second track. The production is great, and I can hear everything clearly. The clean vocals aren't my favorite, but I'll get over it. Although on track 3, the mixture of clean / scream works well, of course I've always thought that worked well myself.
The solos are all over the place on this thing, and if these guys aren't known by the masses yet, then they damn sure should be. Few bands really use the solos anymore. Once in a song doesn't cut it. That's not how the old bands did it, just listen to Destruction, Metallica, Slayer…What happened to the solos these days?
Well, at any rate, it's good to see there's a band that hasn't forgotten about the importance of the guitar jizz. I also like the fact that I'm hearing a sax now, and that just makes the whole thing a hell of a lot sax-ier. On the fourth track, there's some proggy melodies and interesting drumming, slap dap in the middle. Then I'm hearing some thrash, a solo, and some punk, and another solo...shit! Good show, indeed.
The voice clips were also interesting. Especially, the last two.
As for the last track on the album, it's an incredible climax, and just like another band I reviewed, these guys pulled out all the stops, going completely ape-shit in the end.
So after hearing all this, I think - second coming of Acid Bath? Hell, I can't even believe this is being given out for free. What a world we live in, when music that's worth what you pay for it, just sits in closets and takes up space, and music that's not worth the discs it's recorded onto (insert shitty pop group here) sells like hotcakes. It's beyond ridiculous.
OVERALL: GREAT METAL, REMINDS ME A TON OF ACID BATH. WHY THIS DID NOTHING MORE THAN TAKE UP SPACE IN A CLOSET AND WASN'T BOUGHT BY THE MASSES AT LARGE, I'LL NEVER KNOW.
MAYBE THEY CAN SEND ME A CD AND A XL T-SHIRT. I'LL PM MY ADDRESS.
Score 6/5 (Relentless!)
The Ocean - Anthropocentric (2010)
- Finally, the sister album to Heliocentric (released earlier this year, will have separate review) has been released. This album is as promised by the band, much heavier recalling early Mastodon. There's still a bit of clean vocals here and there, and the conclusion to the double album saga which shouldn't be too big of a spoiler to you, but is still a very interesting line to leave you with… "There's no one here, who knows it all. Is there something there, beyond the world we know?"
While you can all form your own opinions, and I have mine - Lets keep those to ourselves. This is a review of the music, not the concept.
I have some problems with this release actually, and that mainly is, that Heliocentric felt like something special, unique and different. From the beauty of possibly the greatest track of the two "Firmament" to many other tracks which just seemed to be a little more than standard post metal, this was no different than the album set prior, which was as many say - the band's best albums. Yet to me, I didn't get that much amazement in those two albums. If I wanted to hear the old album set, I would play it. There was no reason to regurgitate the old material.
There are a few interesting bits, but they're short. Most of the songs with the clean vocals, and the odd "The Grand Inquisitor III: A Tiny Grain Of Faith" features female vocals and electronics, yet it is the only song that does and is barely 2:00. More like an interlude than anything else. Still, these songs were great, with progressive antics and good melodies every now and again…I've just heard it all before.
OVERALL: SOLID POST-METAL. NOTHING AMAZING IF YOU'VE ALREADY HEARD BANDS LIKE: INTRONAUT, MASTODON, MINSK, BARONESS, EXC. , DO IT BEFORE. GO GRAB HELIOCENTRIC IF YOU HAVEN'T, AND THEN GET THIS ONE, SO YOU CAN COMPARE THE TWO.
Score 3.5/5 (A Tiny Bit More Than Mediocre Post-Metal…But Too Tiny.)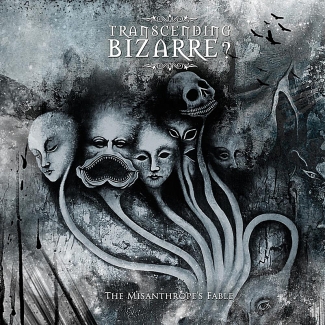 Transcending Bizarre? - The Misanthrope's Fable (2010)
- The first thing I'm going to say, is that from hearing this album alone, I FUCKING LOVE THIS BAND. Secondly, I'll classify them, even though they are considered to be Metal / Other.
Transcending Bizzare? Is Avantgarde Symphonic Operatic Extreme Gothic Metal. I will emphasize that the use of elements from death metal and black metal are present here, as well as brilliant and beautiful solos. The clean vocals sometimes take on a very avantgarde nature, and are most of the time operatic, making most old school metalheads say things like "I want to knock that faggot's teeth out.", but I seem to like the clean vocals, as they remind me of one of my most favorite acts, The Kovenant. (Especially the S.E.T.I. era.)
Bottom line, this is my personal pick for overall, without question - you couldn't get me to change my mind even if you gave me every avantgarde metal album that's been released this year - pick for best avantgarde album of 2010. I'm going to give it an obscenely high score due to that.
Alright, now to discuss the reasons why you might not like it. First of all, it's got a very dark opera theme. Yes, it's heavy with great solos - but if you don't like the whole goth or opera thing, you won't like it. I personally do, so it's my thing. This is the kind of band I'd walk 10 miles in the snow to go see. Of course, being that I am a huge fan of this stuff, it's not surprising.
So, if you have weird tastes like myself, and the clean vocals won't bother you, check it out. They also have two other albums, which I will get immediately and probably review next time around.
OVERALL: GREAT EXTREME GOTHIC AVANTGARDE METAL, ONLY FOR PEOPLE WHO HAVE WEIRD TASTES. IF YOU'RE LOOKING FOR SOMETHING THAT'S JUST HEAVY, LOOK ELSEWHERE.
Personal Score: 10/5
Everyone Else: 2/5 (or lower, depending on your musical tastes)
Vanquished - Habitual Severity (2010)
- Now, I've got another atmospheric black metal band for fans of yet again…Deathspell Omega. This band, so humbly called "Vanquish" was considered to be one of the best black metal bands of last year, so let's check it out.
Upon hearing the first and second track thus far, I have gotten the inkling that Vanquished is rather interesting melodic black metal. The melodies remind me of Krallice, but far more traditional black metal, and less spacey, than what Krallice uses.
The drums are standard fare, with blasts through the whole thing. The vocals are also standard black metal fare. The production is arguably what the band wanted, as it's a raw, but slightly more discernible quality. I am not sure of the duration period of this band, so I am not sure if this one of their many releases, or just their debut album - but whatever the case, I see them as a very strong melodic black metal act which would be quite enjoyable to any fan of melodic black metal with a big thrash influence (Isn't all black metal just about influenced by thrash? I mean, Bathory's earliest albums show influence from thrash and punk, and surely other bands have built on that formula.)
Non-black metal purists may find this album still too bland for them, as there really isn't much here that derivates from the black metal norms. I also found the thing a tad too long for my tastes, it seemed to just go on and on. These guys set out to make a black metal album with good melodies, and that's just what they did. If you don't like it, then listen to something else. It's still your right, last time I checked.
OVERALL: SOLID MELODIC BLACK METAL. A WORTHWHILE PICK-UP FOR BLACK METAL FANS OF ALL TYPES. VANQUISHED REALLY HAS SOMETHING HERE, AND YOU SHOULD CHECK IT OUT. BUT, IF YOU DON'T LIKE BLACK METAL, THEN YOU SHOULD JUST SKIP THIS ONE ALTOGETHER. (DON'T FORGET THERE'S A NEW ATHEIST ALBUM!)
Score 5/5
Manes - Vilosophe (2003)
- This album I could easily recommend for fans of later Arcturus, and earlier Winds. Basically, what Manes was doing here (since their formula changes like socks and underwear) was an electro metal avant-garde sort of deal. Like I said, really focus on later Arcturus or Winds.
There's a lot of electronics in this album, and the riffs seem to be like a backup to the electronics which are used in it. The vocals are kind of high pitched, and that's sometimes in a good way, and in other ways not so much. There seem to be some pitch issues, or perhaps some of it just seems too high for me.
Catchiness is the name of the game here, and every song contains a catchy as hell chorus, minus the final track, which is just a waste of time to even listen to. Most of it is just a Norwegian vocal track. Unless you understand Norwegian, skip it.
I will say this though, compared to what Manes did later, (which was adding female vocals and hip hop) this is a great release which captures the power of any great avant-garde album. An oldie, but definitely a catchy goodie, with songs you won't be able to get out of your head, regardless of the fact that they are in essence; love songs.
OVERALL: A PRIME EXAMPLE OF GOOD AVANT-GARDE METAL, WITH HIGH AND SOMETIMES TROUBLING VOCALS. STILL, VERY CATCHY AND WORTH A SPIN.
Score 4/5
Manes - Solve Et Coagula (2009)
- Manes latest album sees them going back to their Norwegian black metal roots. Like we didn't see that coming. Including are about 40 or so minutes worth of material which ranges from the highly absurd, to the unlistenable. The first track, recorded in 2008 "Solve Et Coagula", sees the band trying to recapture the spirit of raw black metal by utterly vocally destroying it. This was a mistake that should have been skipped. All musicians have ideas, and some of them are bad. This was one such idea.
Also included was their demo of an unpronounceable name. It says it was remastered and mixed, but it still sounds like the year it was recorded in 2004. This demo is unlistenable. Only the instrumental at the end proves any merit. I've heard black metal demos before, and frankly, I hope the next Manes album is back to an avant-garde style. Clearly Manes has no business playing black metal just because they are Norwegian. Just because I am American, does not mean that I should try out for the NFL. I would get murdered, because clearly I am not a football player, and neither are these people black metal musicians. Manes, for the love of all that's fucking sane in the world; please stick to what you're good at.
OVERALL: AWFUL TRASH. I WOULDN'T GIVE THIS TO SOMEONE I HATED.
Score -5/5