In an effort to clear all of my 2012's (and to regain some HD space) I'm going to do each of these reviews in five or less sentences, giving you just enough information to decide whether or not you'd be interested in these releases. The summer of 2013 seemed like a good time to do this bit of cleaning. Week 82 will release shortly, but after that things will be minimal until the fall except where New Noise and PR/Band Requests are concerned. In other words, no major release reviews until Fall.

Note: For certain acts, there have been a few expansions.

- The Fallen Alchemist
Arcanum Sanctum - Veritas Odium Parit (2012)
- There's really not too much to say about these guys, other than the fact that they're a melodic death/thrash band. The frontman has a scrawling vocal approach and they seem to like neoclassical elements and keyboards, making me think that some Japanese influence came in there. This could be one of those Touhou metal bands. At any rate, these guys can certainly rip it up on the solos when they want and that's a good thing. The album also contains two instrumental tracks, showing that the band doesn't mind showing off every now and then. Which is good, because they've got merit. There's also a little bit of Children Of Bodom influence here, making a package that is quite promising - get your hands on it.
(8 Tracks, 26:00)
8.5/10
Ashent - Inheritance (2012)
- Ashent loves their Pagan's Mind, Spock's Beard and Symphony X. A thrilling work, but it still needs some work. "Eve 5:36" was perhaps too promising an opener, leaving the rest of the disc to suffer. All except for the instrumental "La Danzatrice Scalza 6:54" which shows that these guys certainly have the skill, just not the focus. Good, but they follow a very basic "shred and then use the keyboards to create atmosphere" approach. But if you like Spock's Beard, which these guys remind of most; then you should like this record too. On another note, closer "Labyrinthique 4:00" should have been junked, it's just an atmosphere that serves as end credits. Next!
(11 Tracks, 57:00)
7/10
Forgotten - Unrequited (2012)
- These melodic/death doomers certainly know how to take a shit on your pretty day. The music that they craft here is as depressing as it is melodic and with a mixture of tough gravel and light clean, they know how to get the job done. Rapture, Swallow The Sun - you name it, these guys grabbed their influence from it. Sometimes the band likes to experiment with these structures producing tracks like "Your Lie 7:35" and "Awake 5:33" which relies more on clean vocals than the gravel of the other tracks. Melodic riffs serenade the succor, as the band proceeds at a crawl through these tracks at a snail's pace. A bonus cover of Paradise Lost's "Joys Of The Emptiness 3:36" is tacked on at the end.
(8 Tracks, 41:00)
8/10
Full Moon Bongzai - Is All That You Deserve (2012)
- Japanese industrial black metal that gives me a slight headache, is the best way that I can describe this. It sounds like the frontman is screaming into the fuzz of the first track "Mora & Kasida 3:49" and that continues till about "Zapre Cebreselasie 4:44" which plays more with drums. The whole album reminds me of a French experimental black metal effort, and with songs like "Voidvoid 2:22" and closer "CheLemmy 1:39" it's hard not to get that idea. If you like your music exponentially weird and erratic, then you'll love this piece. And "Like A Virgin 6:10" certainly has nothing to do with Madonna.
(8 Tracks, 29:00)
7/10
Gargoyle - Niiji Yuugou (2012)
- Another band from the land of the rising sun, Gargoyle make thrash as non-threatening as possible. But damn if they're not catchy as a j-rock theme song for popular anime and chock full of just as catchy melodies. Most of the album retains the same format except for "Tokimeki 3:16" which is something you'd never catch on an American thrash album and "Ningyou No Mori 5:21" which is a goddamned ballad, most likely inspired from the influence of X-Japan. Ignore the Latin acoustic flavor of album closer "Shi Ni Itaru Kizu 5:23" but stay for the thrash. I like how this one of the most varied thrash records that I've ever heard, taking more Risks than Megadeth; but still providing great thrash tracks. You listening America?
(11 Tracks, 48:00)
9/10
Hanzel Und Gretyl - Born To Be Heiled (2012)
- The German industrial duo is back with quite a few hits, but a few misses as well. Opener "Hanzel Und Gretyl Fur Immer 3:33" and closer "More German Than German 3:16" are just lame b-sides that have no place on the disc, while "Hammerzeit 3:53" sees the band in top form, along with some strong riff melodies. This is how you do it, folks. "Der Furor 2:13" is a thrash track, while the title track (3:15) makes me think they're trying to reach a younger audience. Good thing that "Holy Schiza 3:24" kicks it one last time before the whole record goes to shit - all except for the guitar solos, which prove their worth damn near every time.
(11 Tracks, 40:00)
6.5/10
Kekal - Autonomy (2012)
- I didn't like the first album I heard from post-Christian electro metal act Kekal, (even though several of their old releases are available free of charge on the band's website, so go check them out) which sees their music dealing more with philosophy and electronics. But if you can get by the Asian accents, you'll find that this release is one of the best electronic albums released in years. "Pandora's Empty Box 4:22" takes the standard hip-hop clap beat and mixes it with an effect that just makes the whole thing come off as an entirely new beast. "Disposable Man 5:09" contains a few black metal inspired riffs but no scowls, and despite that this riff style is used often; this isn't metal in terms that you are familiar with. Avantgarde definitely works here, with these guys creating one of the most interesting powerhouses of the genre that I've heard in years. Get your hands on this, just in case you missed it before - a must have release that both boldly surprised and blew me away at the same time. Words can't speak for it.
(11 Tracks, 58:00)
10/10
Kissing The Mirror - False Administrator (2012)
- If you let the pretty little Touhou character on the cover distract you from this extreme interpretation of Zun's melodies, (and shame on you Autistic Metalhead for being a boldly proclaimed fan and not having covered any records in this scene!) then you clearly need to take a listen to the most recent effort (as far as I know) from one of Japan's premier melodic/death Touhou acts, Kissing The Mirror. Opener "March In Insanity 3:07" showcases even more scathing vocals, sometimes putting the work in the vein of core but never staying true to one style. Whatever wisdom these guys found in a PC game/Manga series about Shrine Maidens is beyond me, but I'm trying to understand it. Fans of classic melodic death metal (In Flames, Dark Tranquility) and extreme deathcore (Black Dahlia Murder) will certainly find something here to like, as these guys give honestly no fucks and are trying to please no one but themselves. This is the kind of band that I think would just kill live on stage and I'd love to go and see them in their native. Another killer release from these guys, as "The Solitary World 3:21" the title track (3:30) and closer "Your Wrath Is My Wish 3:02" are not to be missed. Zun's work has never sounded better adapted.
Stumped? Find more about Touhou here:
http://moriyashrine.weebly.com
. You'll also score plenty of free games to download at your leisure, ranging from official games to Touhou versions of Mario, Megaman, Castlevania, Minecraft, Zelda and more. Get ready for Touhou 14!
(8 Tracks, 26:00)
8.5/10
Kompendium - Beneath The Waves (2012)
- This operatic symphonic prog metal definitely grained on me after awhile. It's got plenty of guests on it, so if you're interested you'll find plenty of info online. Calling this metal is a stretch, but it's got a truly awesome guitar solo on standout track "Sole Survivor 3:25" and a showcase of tenor power on "II Tempo e Giunto 3:08" as well as the subtle awesomeness of "A Moment Of Clarity 4:16." Naturally, there's an epic here in the form of "The Storm 11:03" which showcases all the instrumental prowess of the act. Kompendium is not extreme metal by any stretch of the imagination and is something that not only you, but your folks could also enjoy. It's a really beautiful and quite mature piece of music, but can be overwhelming at times. I'd be a fool to not tell you to take the journey though.
(12 Tracks, 67:00)
9/10
Omega Cenaturi - Universum Infinitum (2012
) - Omega Centauri is a type of spatial black metal that sounds raw, cold and industrial at times; but I would say that it reflects space with tracks like "The Oort Cloud 2:15" and "Samsara 2:48." Make no mistake, these guys are truly heavy and filled to the brim with assaulting blasts, snarling rasps and frosty riffs. Even though there's the atmospheric effort and the fact that the disc begins with a beautiful melody in the form of opener "Ad Inifnitum 8:19" and closes with heightened symphonics on closer "A Mirror Of Life 7:58" the rest of the abrasive effort will definitely hit you like the cold, airlessness of space. The band certainly showcases a strong, solid effort with this album and I think that if you've passed it by; it's time to pick it up.
(8 Tracks, 62:00)
8/10
Panopticon - Kentucky (2012)
- Panopticon's latest effort is an unheard of idea for the whole of black metal. Essentially, it's a mix of black metal and country in it's eldest form. What equals as both a jamboree and a black metal assault is essentially a tale of the excruciating life of coal miners, a profession which is still just as excruciating now as it was back then. The album speaks for itself on those topics however, and mixing together country and flute influence on the Krallice inspired black metal attempt of "Bodies Under The Falls 10:25" certainly rings the point home. There are also some traditional coal mining folk songs on the album like "Come All Ye Coal Miners 4:11" and "Which Side Are You On? 3:02" which come as an oddity on any black metal record ever released in the history of man. I look at this effort as musical evolution, it's in a sense one of the Ellis coined "musical babies" that will keep popping up in years to come. "Killing Giants As They Sleep 12:19" is just another reason that you shouldn't miss this, especially if you like a little Krallice with your cornbread... or is that supposed to be beans? At any rate, those beans fire off some nice solos.
(8 Tracks, 51:00)
8/10
Powerglove - TVGameMetal (2012 Compilation)
- One of the most popular VG Metal bands in the world decided to release a special compilation for Japan with some remastered and re-recorded versions of their old tracks (and apparently they're coming out with another release this year, so please for the love of God and all that is holy, do a fucking cover of the Zero theme that thousands upon thousands of people requested when you first asked for fan support!) which is a great idea. I've met these guys in person, talking to the frontman while he was till in costume outside the venue and bitching to him about the X1 highway stage b-side not getting released. (I'll pay for it, guys!) At any rate, this comp contains many favorites like the FFIV (Not II) medley "Red Wings Over Baron 7:48", the FFIV battle music "The Decisive Battle 3:43" and the "Storm Eagleed Battle 2:28" (Damn you Capcom, for fucking it up in Maverick Hunter X) theme. Also included is the "Birth Of A God 4:27" which is from FFVII which was originally Xenogears before it was split off into different projects, making me hate almost everything in the world now. "The Simpsons 3:33" is also featured here as well as the godforsaken "Gotta Catch'em All 3:35" Pokemon theme. Oh well, at least it ends with the "Dr.Wily Stage 1 3:31" (MM2 Dr. Wily) theme. Missing are several other themes like Batman TAS, Killer Instinct and Transformers (ORG.) But it's still a good album for our friends overseas. Now just waiting on the Japanese to become inspired by this shit and show us how the country that originally composed these themes does it in metal. But shame on them, as there was about thirty minutes left on the disc to add "Mario Minor" or anything else.
(10 Tracks, 41:00)
7/10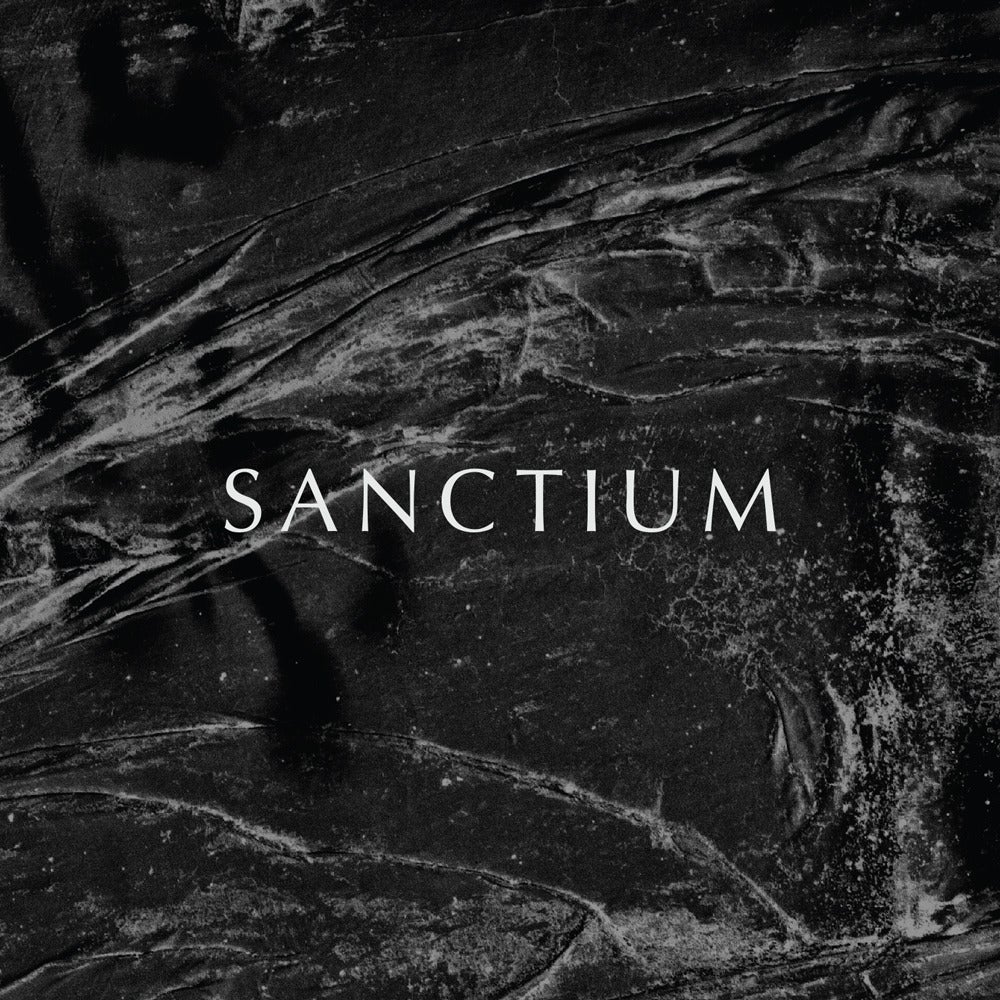 Sanctium - Beyond The Limits (2012)
- What appears to be a mix of Heaven Shall Burn, Dark Tranquillity, At The Gates and in some ways In Flames; is actually a worthy enough act. Calling themselves "progressive" seems more like a buzzword than truth, as I hear zero prog on the album. Tracks like "A Vile Mind 6:52" and album closer "Enslaved 10:44" however, cannot be denied and make up for the senselessness and waste of studio time that composes short interludes like "Ossuary 1:34" and "Aether 1:45." Sanctium are certainly a strong act, but there's no doubt in my mind that this at times; nothing more than melodic death metal gone core. Good melodies and impressive solos do manage to shine through the effort, creating a worthy attempt for all who will listen. Is this the future of the melodic death metal genre?
(8 Tracks 42:00)
8/10
Scion AV Presents: Corrosion Of Conformity - Megalodon (2012)
- First off, I actually like this a great deal more than the band's previous LP and that's because it just sounds more like I dunno... sludge and doom. I mean, face it - there were some odd turns on that last record and though I thought it was good for what it was, this is the music I'd really like to hear from COC. It's a good thing they released it for free via the magical car company of Scion. What really sucks about this album is that I can't skip through the tracks like normal and some of them won't even play with WMP or VLC as well as my MP3 player. So I guess there are songs that I just wasn't meant to hear on this disc. Consider that incentive to discover if you might be able to listen to them yourself! Regardless of this, any fan of doom should find something to like on this one. If you don't have it by now, then you've clearly never heard of COC or just don't like them. Because the fans have already grabbed it.
(5 Tracks, ?:??)
7/10
Sodb - Don Seantalamh A Chuid Féin (Demo) (2012)
- This is a demo from a doom/black metal band that revels in Celtic imagery. The quality is lo-fi, but not so lo-fi that it sounds like it was recorded in a bedroom. There are audible blasting drums, banshee scowls and rough riffs as well as pieces of atmosphere and acoustics. Just like most black metal albums these days. In reality, this is a truly strong demo reminding me of Primordial's first release Imrama, among several other early black metal discs. Personally, these guys offer a lot of piss and vinegar and it's exactly what you want to hear from black metal. It's composed of four long tracks, each with their own amount of splendor and viciousness. If this is just a demo, the metal world will be sprawling for their first proper release!
(4 Tracks, 34:00)
8/10
Atlantyca - To Nowhere And Beyond (2012)
- Atlantyca is a prog metal/rock band with many of the same mainstays you'd expect from the genre. While heavier than Ashent, they still contain the several level of maturity that you'd expect with acts like Kompendium. The effort is truly rough, however and might not appeal to those who like their prog "crystal clear." But that doesn't mean that these guys (and gal) didn't try. "Beyond Infinite 4:34" mixes d-tuned riffs with Kamelot style vocal approaches, while my personal favorite track "Time After Time 4:47" (which is not a cover of the 80's classic) sees the female vocalist in a truly powerful light. It certainly sounds like a work in progress and could do with better production but certainly has about as much staying powers as any prog metal act.
(9 Tracks, 46:00)
6/10
Black Abyss - Possessed (2012)
- These German power thrashers deliver a decent attempt here, but it's just not as powerful as anything I've heard from acts like Brainstorm and Blind Guardian. They like to lay the synths on thick and have a some decent melodies, but everything after awhile began to bleed in. "The Final Call 3:45" breaks up the tempo a bit, but the chorus there is forgettable. "Rippers Punch 4:40" also had some merit, but I've admittedly heard better. Sometimes a deep voice (not a growl) will join in on some of these tracks, but that doesn't automatically make it heavy. I can hear all of the band's influences, but the band itself doesn't do much for representing them. And the cover of Petra Pascal's "Wie Das Glas In Meiner Hand (With The Glass In My Hand) 3:36" doesn't help their act at all. This is probably one of the worst covers I've ever heard in my entire life and doesn't belong on a power/thrash disc. The effort is completely forgettable.
(11 Tracks, 47:00)
4/10
Black Science - An Echo Through The Eyes Of Forever (2012)
- What we've got here is an experimental take on indie rock and isn't anything like I expected. It's not metal, but it is intriguing - calls itself advantgarde and has some nice melodies amidst the atmosphere; but after awhile it's just indie with a lot of shoegaze elements. If nothing else, the album succeeds with it's atmospheres and is probably enjoyable under the influence of some mind-altering substance or perhaps while meditating. "Our Sentence Is Up 15:39" is the grand finale of the piece, proving that Black Science definitely has skill; but you won't be banging your head as much as you're going to enjoy the guitar laden atmospheres... and anything without vocals on the disc is worth checking out. Black Science would be a much better band if they just shut up and played their instruments; which they thankfully do, for the latter part of the album.
(7 Tracks, 51:00)
7/10
Call Ov Unearthly - Blast Them All Away (2012)
- How many heads can you bash in less than twenty-five minutes? That's what Call Ov Unearthly is trying to prove with their brand of obvious Behemoth-influenced death metal. As you might expect, many of these songs are copy/paste with not much to offer that we haven't already heard umpteen million times from the originators of the style, or other bands of the style in general. "Nienawisc 3:19" is where the band isn't as boring as on the rest of the album, while "Blast Them All Away 4:09" has merit later on in the track and album closer "Unleash The Evil 3:58" showcases the act at their best. For a title like Blast Them All Away, it certainly blasted me away alright... to another album.
(8 Tracks, 24:00)
5/10
Dargoth - Pictures From The Past (2012)
- I don't know how many people are in this band, but it certainly sounds like one guy in his room with a bunch or programs. I think the drums are programmed, but I'm not sure - there might be a person on that kit. Labeled melodic death metal, it certainly doesn't disappoint the moniker; and throws a little bit of trance rhythms into the mix on "Dancing On The Ashes 5:02" and "Drink Whole Night 3:43." But even though the effort is strong, the album just seems to drone for some reason, not being able to capitalize on "Beast Inside Yourself 5:20" and making me just forget about "Just Forget 3:34." There's also the low quality/high quality mix on this album which really rubs me wrong. Some of the tracks seem more polished than others which amounts to just bad mixing. The black disco grooves of "Feed Your Demons 4:09" however, do manage to add a little bit of worth to an album which doesn't hold that much merit in it's current state. Dargoth, you offer a lot of good ideas but I'd just like to hear more focus and hopefully a newer release will see the band much stronger.
(12 Tracks, 53:00)
6/10
Darkc3ll - RebootRepeat (2012)
- Electronic/Industrial metallers Darkc3ll will certainly appeal to fans of everything from Marilyn Manson, The Deathstars, Dawn OF Ashes and more in that genre; they've got that style about them - and so help me, I'm a fiend for this shit. "Hate Anthem 4:12" kicks it off right, with "Psycho 3:41" following right after. "Devil Woman 3:53" is a bit weak, adding slight blues elements and making me think vocally of Murderdolls frontman, Wednesday 13. "Lost My Mind (In America) 3:36" kicks things up after the slight flop and rolls right into "The God You Need 3:05" which makes me think that these guys can pick up where Manson and The Deathstars left off. But my favorite track on the entire disc (I've played it about 80 million times) is "Machine 4:31" a raucous anthem for the human worker bee. Oh, how many times I've wanted to drill this chorus frontward into the minds of my superiors. Catchy and catastrophic, it certainly seems to be the topping on this angry industrial cake. if these guys don't make a video or a single for this track, they're idiots. Put that on the radio and see how many people flock to it from the modern rock stations.
Whoops! I completely forgot about "FTW (Fuck The World) 4:09." which has a quite explanatory chorus that I also completely agree with in this sick, capitalist corporate world. Look up the banking system in Canada by the way, just in case you're curious to how strong our free market approach really is.
Apparently this is just a small EP and they're working on their new disc to be released sometime this year...so, I'm waiting.
(10 Tracks, 37:00)
7/10
Dieversity - Last Day: Tomorrow (2012)
- Dieversity is a melodic death metal act with definite core influences, but they're trying to bring some class to their material and you can tell that. They've also got a very pleasing clean vocalist and I think if they stay together, I'd certainly like to see his voice mature as he's going to be a definite powerhouse. Sure, I hear the Soilwork riffs in "1408 3:36" but I'm also hearing the killer clean chorus on "If I Close My Eyes 3:49" which utilizes the keyboards as well as it does melodic death metal. "The Other Side 3:48" has a chorus that Bjorn Strid wishes he could've done, even though they also snagged a couple of riff melodies from "As We Speak" to be fair. To tell you the truth, if you can just find it in yourself to ignore the core elements if they make you so angry, you're going to find that these guys can do no wrong in other areas. This is a band who's been studying the melodic death genre with a fine toothed comb and has guitar explosions and wonderful clean choruses that shine well past the harsh portions of the band. I didn't know what to expect from this act, but I want to hear more.
(10 Tracks, 37:00)
10/10
Eldrig - Urlagarne (2012)
- One of many album's in Eldrig's ensemble, Urlagarne is the newest release from this NS black metal act. I don't how the hell it's neo-socialist or perhaps pro-white or whatever; but as for this guy's beliefs, he can go get bent. He's the kind of guy I'd like to kidnap and drug with some sort of odd experimental pigment pill that turns his skin blue and his hair green. That way he would not longer give a fuck about all of this shit and sing about more important shit than malleable Gods and Jarl's kin... (
Extremely offensive comments that follow after have been edited.)
"Urd", "Verthandi" and "Skuld" compose this album which consists of melodic instrumental black metal. The composer couldn't think of any lyrics, so this is what we get. "Urd II 2:10" reminds me of traditional folk music, as does "Vethandi II 2:08" and "Skuld II 2:58." I can't think of the instrument they use here, but it sounds swampy. So what you get is three long instrumental black metal tracks with good production and then three swampy folk tracks. Problem is, the II tracks are in between the black metal tracks and it doesn't work well like this. Since they all go together, the black metal should be first and then the folk later. This will solve the problem of the black metal guy who just wants to hear the black metal and fill in the absence of scowls with his own. But that guy will probably just delete the "II" tracks anyway. Waste of time making those short folk interludes. Why do bands do this? It serves no purpose.
(6 Tracks, 43:00)
7/10
Pro-Pain - Straight To The Dome (Limited Edition 2012)
- Pro-Pain are hardcore, plain and simple. The tile track (1:34) and "Payback 2:43" prattle along like normal hardcore tracks, but "Nothing Left 2:35" sees a guitar solo as well as "Pure Hatred 3:24" which you don't hear much in hardcore music and I'm glad to hear both of them well represented. Most of the songs carry the same sets of riffs, but they're done with an actual sense of structure and they don't come off so much as "boring hardcore." It's in your face, but it's done right and not just thrown together like a lot of these acts. "Zugabe! 3:52" actually adds some strong melodic riffs into a punk track which comes off like a breath of fresh air to all other hardcore acts. They experimented and I'm so glad that they did. I liked this disc much more than the recent Hatebreed release.
Bonus Tracks
Egg Raid On Mojo (Beastie Boys Cover) 1:17 - It's a pumped up Beastie Boys cover which sees a lot of punk influence and is done exceptionally well.
Destroy The Enemy (Demo 2010) 4:46 - A very strong track, I'm sad to see that it wasn't put on the album and am furiously scratching my head in disbelief.
Stand Tall (Live 2011) 2:49 - Decent live cover of a classic song. Strong guitar solo.
Pound For Pound (Live 2001) 3:41 - A very old live track that I could take or leave.
(15 Tracks, 48:00)
9/10
Sammath Naur - Beyond The Limits (2012
) - After the shitstorm released last year, the band finally decided to kick it up a notch and offer something of merit. It's no Self Proclaimed Existence, but I've been since convinced of the fact that that record was a fluke. The band is reaching for technical black/death which sees more guitar wizardry on tracks like "The Endless Cycle 5:17", "Ecstasy In Pain 4:52" and the catchy "The Koor-Seth Tribe 3:55" but apparently the old frontman has left to be replaced by a growler because the scowls are gone and this album showcases nothing more than technicality in regards to drumming and guitar work as well as a Behemoth styled vocal approach. "The Pit 0:35" is also a waste of studio time, showing off no more than the drummer, who might as well be the only thing going for the band right now, aside from some nice melodies every once in a while. What happened to the mesmerizing melodies of SPE? Gone. You know, for a band who advertises their effort as Beyond The Limits, they really played it safe on this one. Better, but a decent effort nonetheless
(10 Tracks, 42:00)
7/10
Vortech - Devoid Of Life (2012)
- Vortech is a slightly electronic melodic death metal act who specializes in clean riff melodies as well as throwing a vast array of electronic elements into the mix of pulverizing death metal. While opener "The Black Rite 4:06" is pretty much devoid of electronics, "Neurovirus 3:22" sees the effort much stronger. Unfortunately, this doesn't pick up until about "Unveiling The Future 3:36" with "Demon In The Circuitry 4:06" being the only real track in the album's center sandwich that doesn't just offer a large helping of riff melodies. I'm not saying that the axeman isn't good, just that it doesn't offer anything you would expect from the electronic/death metal mix. "The Apocalypse 5:09" and album closer "Grains Of Reality 5:44" however, offer the best portions of the album with the first being a desolate soundscape and the latter being a strong electronic track. There's still work to be done, but it's definitely a solid effort.
8/10
Taranis - Kingdom (2012)
- First of all, Taranis is fucking amazing. I wanted to highlight these guys earlier, but I couldn't find a shred of contact information. I'd like to get your band in New Noise Magazine for an interview, so if you're interested in the promotional efforts - or your PR is; then please feel free to email me at the address above.
As for the release, it's breathtaking. These guys are a symphonic/progressive/melodic black metal act that everyone needs to hear. The album contains just four tracks, but "Storm 13:06" with it's amazing symphonic backed black metal assault and light-hearted atmospheres (with a tremendous, get these guys signed immediately) vocal frontman is something you've got to hear to believe. "Dominion 8:32" comes off a bit slower and gets doomy at times, but is certainly just as mesmerizing. These guys sound like they've been doing it for twenty years. "Glory 9:08" comes forth with black metal blaze, but also welcomes in brilliant (and I do mean brilliant) atmospheres as with the rest of these tracks. "Origin 9:32" ends the album in it's most melancholic construct, but ends just as brilliant as the rest of the piece. I was completely taken aback by this album and once again recommend it to fans of grandiose black metal like Xanthrochroid, which still manages to keep aspects on the genre in their true nature. The fact that I'm even comparing it to the mighty Xanth should tell you something. The truth of the matter is, this album is even greater than my words have described. So be sure to seek it out!
(4 Tracks, 40:00)
10/10
Zuul FX - Unleashed (2012)
- Ah! I've got it. I now know why Zuul FX released another album so soon after 2011's landmark, The Torture Never Stops. It's because this album consists of all the shit that wasn't good enough to be put on that album. They "unleashed" it all, so that they could purge themselves of all this extremely bland djent/technical crap which sounds extremely uninspired, especially "Fuck Thee 4:52" which might literally be a blow off to the fans who thought this was going to be a good album. I've also noticed some things about the cover. It looks like shit compared to the band's last release, like they just did it as a rush job - which would explain the reason why 15 songs got churned out so quickly. Most of them are just riffs of riffs of riffs of riffs and seem to follow no real form or fashion. Instead of giving no fucks in regard to what they're gonna write, they've literally gone a step above and decided to give no fucks in regard to musicianship.
Do me a favor and compare the track lists and lengths of the two albums side by side. You'll see that The Torture Never Stops is composed of just eleven tracks (with a short intro, so it's really just ten) of varying lengths, with some reaching into the five minute mark. There's certainly got to be a reason why they would reach into that five minute mark, right? Certainly, because those tracks are interesting enough to hold one's attention for a full five minutes. But on this latest album Unleashed, there is a large cluster of four minute tracks that range from "The Fight 4:10" to "Battlefield 4:21." To tell you the truth, there are a shitload of tracks on this disc that are in the four minute range, with very few of those being put on the last album. My point is, those four minute tracks are all very bland. These guys can do better than this, but they apparently just didn't want to. It was easier to throw djent and technicality together with throwaway riffs and bullshit lyrics than it was to craft a worthy release. And what happened to the industrial elements? Making your guitars sound like machines isn't the same as using electronic atmospheres. Quite simply put, this album blew. I think the only track I even cared about was "Break 4:15" even though I'd rather anything off the previous effort. Also, the band's take on an acoustic ballad "Life In Me 4:17" just doesn't work with the band's image... which apparently died after The Torture Never Stops.
This is the sound of a band confused, rushed and unsure of what they're doing. I don't know if some idiots in the scene low rated their last album (like they did to Tribulation this year) and forced them to follow current djent trends with this one, but if that happened; then it is more reason to believe that the scene might be imploding upon itself. This is utterly put, bland garbage and the band is far more capable than this record. I have no idea what they were thinking, but I was very disappointed. Next time, work on fine tuning a good record; rather than putting out a bad one. There's enough processed garbage bands out there and I don't want to see you guys hanging around with their ilk. They're teaching you bad things.
(15 Tracks, 53:00)
1/10
Part Two Coming Later This Month!