Monsterworks - Earth (PR2013)
- These guys wasted absolutely no time in crafting this brand new release right on the heels of 2012's Album Of Man. You heard me right. They just released a new album. This is their new, new album. Though you might expect the work to have been quickly thrown together,
Monsterworks has never given me a reason to doubt them and I have to say that I prefer this effort much more than the Album Of Man. While I equally enjoy both records, I find that Earth is a much more powerful and cohesive entity and all of the songs seem to go right in line with each other. To make a long story short, Earth is about the formation of our planet and how we've a duty to take care of it. Seems like a grand concept and I wish more people would adhere to it; lest this world wind up the wasteland I'm in the midst of writing about.
To be blunt, Monsterworks has upped the ante on this one, with death metal playing side by side with all sorts of progressive fervor, sprinkled with some of the most beautiful melodies I've heard from them yet. From the highly melodic opener "From Dust And Gravity 6:02" to the to balladic closer "Earth 9:44" these guys have definitely pushed every face of their craft to the fullest. And yes, there's more death metal here than on the last one. Take "Late Heavy Bombardment 4:19" and "Powered By Fate 5:40" for example; as these songs show that the band certainly can get dirty with their approach, but aren't afraid to let some folk melodies and clean singing and high pitch vocals in on tracks like "Oxygenation 4:40". Also, this album features more overall guitar power - it's just brimming at the seams with guitar, guitar and more guitar. Much as I liked Album Of Man, I'm really blown away by this masterpiece.
The production quality on Earth is also worth noting, as the band has finally found the right mix between rough and clean, making this the best I've ever heard these guys sound. As a matter of fact, this album needs further promotion; so I'm going to put in up on NN and write another review for it there, just so it'll get that push. These guys need to be heard. They've needed to be heard for ten damn years now, and it's an awful shame that they're just now breaking out. So I'll do what I can. In my honest opinion, the label needs to reissue all of the band's previous material. These guys have done so many amazing things and it's a real shame that not alot of people have been able to hear them.
See what I mean? Seven full albums here that few have heard:
http://www.metal-archives.com/bands/Monsterworks/2896
What you guys need to do, is get your hands on this disc. New Zealand's Monsterworks is one of the most interesting acts I've come across in recent memory and this one just blew me the fuck away. Needless to say, I highly recommend it and it's definitely one of my favorite albums for 2013.
Highlights: All (8 Tracks, 42:00)
10/10
Majalis - Cathodic Black (PR2013)
- What can I say about this debut EP from a once-shelved side project from members of In Mourning? If the words, "In" and "Mourning" hadn't been enough, then you're clearly on a ship sailing elsewhere. Just as one might expect, this wonderful album is rife with melodies and the same melancholy brooding of In Mourning's earlier works; albeit amplified. Simply put; In Mourning sounds like a better moniker for this band than the band of which it's been tacked to. There are only three long tracks here, "Rusting Sun 9:27, Altar 7:00, and Tooth And Bone 9:36" but these three tracks are just enough to get the ball rolling, and to give you a sample of what you're going to be giving a major shit about much sooner than you thought.
The tracks are thunderous, just as much as early Swallow The Sun (and I mean The Mourning Never Came era) and contain just the same amount of bright, yet incredibly depressive atmospheres. The band's frontman doesn't quite use a full on growl, it sort of reaches into post metal; but the passion is so strong on these tracks that I could scarcely give less of a shit whether it's true "doom/death." A couple of acoustic moments linger on the disc, but these help to amplify the experience and add to the atmosphere of which Majalis is trying to capture. Sometimes the melodies are quite subtle, but they need to be. The crunching riffs come off much stronger when paired with lighter interludes.
There's no need to single out each of these three numbers, as they're all roughly the same style and don't offer anything else. But to be honest, I don't want to hear anything else. This sludgy/post metal approach to melodic doom metal is just the kind of injection that the metal scene needs right now, especially seeing how strong the sludge scene is these days. The guys in In Mourning were right to bring this out right now, because I'm certain this effort will be highly praised. Just think of it as a more downtrodden Neurosis and you've got it. The alien keyboard thing on "Tooth And Bone" also reaches an incredible climax toward the end of the record that leaves me to believe these gentlemen have much more in store for us.
I'm waiting. This is one hell of an appetizer.
Highlights: All (3 Tracks, 26:00)
10/10
Lacerated And Carbonized - The Core Of Disruption (PR2013)
- Wasn't sure what to think of Brazilian death metal act, Lacerated And Carbonized. But after I heard the album then I knew all too well that this was a keeper. These guys haven't done anything that you haven't already heard before, (but they do use some native percussion elements and foreboding flamenco on disc interlude "Corrupt Foundations 1:00") however what they do present here is a strong slab of brutality and fire, and it certainly kills in more ways than one. The album pervades with thunderous drumming, thick gravel and death riffs that seldom travel into the realms of technicality and stick to straight-up death metal. You can tell alot about a band by who the represent on their person, and two of these guys are wearing Krisiun (who I can hear a great deal of in this band) and Nervochaos, which was also a pretty sick release. Also, not going to figure this into my review; but one of these guys is young. Like, real young. He might be 16.
At any rate, these guys definitely know what they're doing and I'm not here to knock them, as a matter of fact; I'm going to continue to praise their Krisiun soaked death metal and ask for another helping while I'm at it. To be fair, "Third World Slavery 3:01" reminded me of Behemoth until I listened to it today and realized that it just sounds like good, solid death metal. Powerful grooves flow through tracks like "Awake The Thirst 2:56" and "Final Enclosure 2:51" which might not be very long songs, but they're definitely not just thrown together. For those of you looking for more punch, try "Unnatural Chaos 3:26" which also sees a great string of guitar melodies, and the powerhouse closer "System Torn Apart 4:38."
If it ain't broke, don't fucking fix it. Lacerated And Carbonized don't reinvent the wheel, but they certainly keep it just as brutal as it's always been. And with extra doses of melody in some sections; this album's a surefire winner.
Highlights: Awake The Thirst, O Odio E O Chaos, Unnatural Aggression, BloodDawn, Call For Blood, Final Enclosure, System Torn Apart (11 Tracks, 31:00)
9/10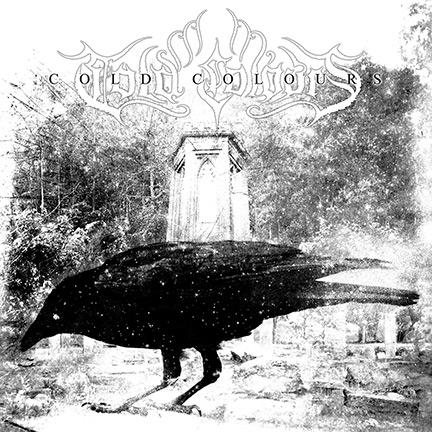 Cold Colours - Cold Colours (PR2013)
- One man project (with the help of some studio guys) Cold Colours has been around for a while and likewise I've never even heard of them. Apparently, the last album was power/thrash but this one is back to the roots of the act which according to the mastermind, Brian J Huebner; is dark and depressing metal music along the lines of My Dying Bride, Amorphis, Moonspell, Swallow The Sun, early paradise Lost and mid-era Rotting Christ (A Dark Poem/Sleep Of The Angels as an example.) But what you need to know, is that this album is almost flawless. I know, it's a first - four fantastic records in a row. I'm not sure how long we can keep it up!
"Orifice 2:54" starts out with a dark flamenco approach that gets much heavier and reminds of Rotting Christ from the beginning. A good sign already. Then "Disgust 1:28" comes in as a quick opening track? I'm not going to question it's length, but it's definitely a dark and melodic beast. Yes, give me more. "The Process Of Dying 3:45" comes in, and goddamn. Did someone give this guy the old demos for unfinished Rotting Christ tracks for that period? I mean, he's got them down. Then there's this portion on the track, where the guy just explodes. Yes, that's fucking phenomenal. I know how it feels to do vocal work like that to those deep thrash riffs. It's fucking invigorating. What's next? "This Devotion 4:31" has this driving melody that backs the gravel... where have I heard that before... it sounds familiar. There's also a nice guitar solo. Then a violin. It's all done so well, like the guy's been wanting to make this album for ages.
"Suffering God 5:45" is next, a little more depressing than the others; but in a definite good way. Love the fucking melodies here. This one came out to me when I first listened to the disc, while sitting in the break room and eating a Nacho Supreme (which is essentially a mix of cooked tortilla chips, queso cheese, lettuce, tomatoes, onions, jalapenos and heartburn.) and I'm definitely going to say that this song has such powerful vocal lines, definitely reminding me of the kind of vocal work that I'm about to do very soon with another musician. Whoops, did I just spill the beans? At any rate, "Suffering God" is probably the album's strongest highlight in so far as passion, doom and melody. It's untouchable.
"A Loss Of Faith 5:37" starts out with a light, yet dreary melody and builds up into a heavier nature. It's definitely more ravenous than the last track, but no less of a powerful performance. "Of Sand And Tears 4:21" tends to lean into more melodic (yet still depressive, so no worries) territory, and even though the clean vocals aren't so strong, the chorus is fucking relentless. Damn, that's what you call a chorus line and a chorus melody to boot! "Silent Speech 6:36" is the last original song on the album and it takes a while to start up, (Am I hearing some Matt Barlow in there?) but once it does; it goes for a strong finish. I don't think that Brian's clean vocals are that great, but to be honest; neither are mine. The disc ends with a cover of Rotting Christ's "Cold Colours 3:32" which is where the band's name and influences seem to come from most. I'm actually listening to the original to compare, and can say that I like the chorus on Brian's version more than on the original. However, there's no doubt that Sakis's vocals rule the day on the verse sections of the track.
Definitely an album you'd want to own. Brian has outdone himself with this tribute to dark metal and has done it with a precision that's unparalleled as far as modern metal goes. It's a definite blast from the past, that is more than just refreshing.
Highlights: Orifice, Disgust, The Process, This Devotion, Suffering God, A Loss Of Faith, Cold Colours (Rotting Christ Cover) (9 Tracks, 38:00)
9.5/10
Serocs - The Next (PR2013)
- Serocs is an extremely promising death metal band that incorporates a good chunk of technicality into their music without sacrificing any of their death metal fury. Though you can certainly hear nods to Atheist and Gorguts here, there's still plenty of the gravelly gore that you'd expect from any other death metal release. These guys are just as furious as Incantation, Cannibal Corpse, or Decapitated (who they sound most like) and should definitely wet your palette for highly technical death metal that doesn't cut any corners and offers straight ferocity throughout the whole disc.
As far as the release goes, it doesn't really offer much more that that. But we don't want it to, either. If these guys started fucking around with pianos or keyboards or clean vocals, it would just ruin the whole goddamned thing. These guys mix together abstract guitar melodies, gravel vocals and bludgeoning drums together to make what comes off as a highly recognizable sound. They don't reinvent the genre in any shape or form, but they do a great job providing a memorable beating that you won't forget. If anything can be said about Serocs, it's that these guys definitely help to bridge the gap between classic death metal and technical death metal.
There's not a dull moment here, so go pick it up and give your eardrums a rigorous workout.
(8 Tracks, 32:00)
9/10
Autumnblaze - Every Sun Is Fragile (PR2013)
- This is their sixth album, and surprisingly; I've never even heard of these guys. Being that I'm a huge fan of their influences in "Anathema, Katatonia, Woods Of Ypres" and others (Tiamat) in that vein, you'd really think that I would have heard these guys by now. But here's the real clincher - these guys have been out since 1996. Where the hell have I been? For those of you who are as clueless as I am, here's a quick biography of all their musical directions:
"Founded by Markus & Tati sometime around 1996/1997, Autumnblaze became masters of transformation - from the Black / Death / Folk debut "DämmerElbenTragödie" over depressive Metal "Bleak", experimental Trip Rock "Mute boy Sad girl", melancholic alternative Rock / Post-Rock "Words Are Not What They Seem" and haunting dark Metal "Perdition Diaries". Autumnblaze plays melancholic and ark Metal / Rock with Trip Rock and lots of atmosphere. Sixth full-length album, entitled "Every Sun Is Fragile" will be released by Pulverised Records."
So it seems I'll have to do some digging. These guys started out as Black/Death/Folk, moved on to depressive metal, than experimental trip rock, then to haunting dark metal, and now melancholic art (not ark) metal/rock with elements of trip rock and atmosphere. If I have time, I'll review the whole discography or send it Spynal's way. Seems like something she might be into. At any rate, my job is to review this one; so here is my verdict:
Immediately, I'm reminded of current era Anathema. There's a bit more crunch here and some harsh vocals that you wouldn't find in Anathema these days; but "New Ghosts In Town 7:23" is the prime example of an opener. There are shoegaze melodies coupled with a catchy chorus and an explosion into the realms of extreme metal near the end of the track. This is worth the price of the album. But Autumnblaze didn't write one song on this disc, they wrote ten. Next we have "Invisible Fields 4:47" which is a melancholic track with depressive vocal qualities and excellent riff melodies. It takes a time to really get warmed up, but after the song hits midpoint, it really blows up. That's two for two.
"Im Spiegel 3:47" either means "I'm Game" or "I'm playing." I'm not sure which. As you might expect, it's in German language. But that doesn't take a way from the track. This track has more harsh vocal influence but still remains as melancholy rock. These guys aren't big on solos, but they are big on catchy choruses. Unfortunately, "Mein Engel, Der Aus Augen FleiBt 4:38" is a little too soft for me. I think this one almost put me to sleep on the first listen. "Every Sun Is Fragile 5:40" comes in next, still sticking to a very slow pace. But eventually the pace picks up when the chorus comes in. Harsh vocals show up into the latter part of the song. But I still don't think it hits as hard as the next one.
And that next one is "Cold Soul 6:32." It starts off light, just as you might expect; but then the verse comes in and the thunder begins. There's a duet between clean and harsh vocal here, but the chorus is the high point of the track. A bit of atmosphere is attempted on this one as well as a solo portion (finally.) This record would've been much better if it contained just a few more tasteful (not over the top, like on this particular track) solo tracks.
"How I Learned To Burn My Teardrops 5:41" is another lighter track on the album, and I'm sensing an influence that goes to pop rock, but I can't think of it at the moment - just know that this song reminds me of radio rock in some sections. OH! Now I've got it. I'm certainly hearing the Smashing Pumpkins as an influence here. After that, "A Place For Paper Diamonds 5:52" continues about the same pace for about a half a minute, until finally the harsh vocals and guitars come in. There's also a really nice keyboard/guitar melody at about the mid-point of the track. The disc ends with "Veglimmt 6:42" has some incredibly strong melodies, but it takes a bit to get to them. I understand that they're trying to create this depressive atmosphere, but I hate having to work for my melodies. Maybe in the past they've made music that didn't have a waiting period on these great leads.
Autumnblaze's sixth release leaves me kind of indifferent. But I blame that because these guys have been around for ages and I had no idea that they even existed and made this stuff. Would have checked this out a long time ago had I knew of them, as I've always been a fan of this kind of music. I can't really say if it's better or worse than their older material, because again; I haven't heard it. As far as the album goes, if you like melancholy rock with metal moments, occasional harsh vocals and shoegaze melodies; then you'll probably like this one quite a bit. It's depressing and beautiful, all at the same time.
Highlights: Opening, New Ghosts In Town, Invisible Fields, A Place For Paper Diamonds (10 Tracks, 52:00)
7.5/10
Pantheon Of Blood - Tetrasomia (PR2013)
- Don't really have much info on these guys, other than the fact that there's an interesting cover with a pyramid and a star in the middle of it, sitting in dark clouds and a sun in the corner. But you can see that from the cover image. (You guys do realize that the majority of my time putting up reviews is spent searching for and posting up cover images, right? Be grateful.)
These guys make melodic black metal and from the track titles; I can tell that it's all in Finnish. Well, all except the powerful opener "Thunder Alchemy 5:39" which blazes forth with a fiery scowl, melodic leads and drumming that goes from blast to melancholy. It's one of those songs that really doesn't seep in until you've listened to all of it. "Monta Maailmaa N・nyt 4:22" is next, starting out in the same depressive fashion, but building up with a much heavier approach and welcoming an odd sort of death metal gravel. It's definitely worth hearing though. The production on this thing isn't great, but it's audible. So bear with it and I'm sure you'll enjoy it. The powerful melodies back the harsh vocal fury quite well near the end of the track.
"Stigma ja Kolmikвki 5:07" comes right after that, offering slightly coarser melodies and a more erratic scowl. Tremolo they do well, as this track and the whole damn disc is packed with it - that and the blasts. But this one's very basic black metal to me. I've heard it 17,000 times before by different bands and even by the Norwegian founders. The disc ends (it's short) with "I.N.R.I. (Igne Natura Renovatur Integra) 3:51" which is punchier than some of the other tracks and features a memorable vocal performance. But other than that, it doesn't offer much else. There are good ideas utilized here; but I'd like to hear much more from these guys.
But if you like your black metal full of tremolo picking and harsh scowls, just like the old days - then you'll probably enjoy this one.
(4 Tracks, 18:00)
5/10
Purify The Horror - Purify The Horror (PR2013)
- Well, what can we say about an eighteen minute grind record? Quite a bit, actually. These guys offered the album for free download though their bandcamp page here, so if you want you can just skip reading this review and listen to the whole thing now for free.
Here's the bandcamp where you can grab it and give your OWN opinion:
http://dissectedrecords.bandcamp.com/
But if you want to stick around for my thoughts, here they are. Purify The Horror are three guys in pig masks that have the uncanny ability to create complete and total chaos in less than twenty minutes. These guys literally sound like they're losing their shit and remind me of TOOH at their most ferocious. "PIG 2:14" is definitely one of those tracks that ring true of my statement, and I like to hear more bands losing their minds. Everyone who thought Nails was good, hasn't hear Purify The Horror. Nails suck, as far as I'm concerned; and these guys capture all the insanity that those guys couldn't do. It doesn't even matter what kind of riffs these guys play, the vocalist makes such inhuman utterances that it's the perfect vaccine for a hard day at life. Not just work, life.
As I sat waiting to get a slice of pizza, this disc made the perfect accompaniment to the outside world. It should already be known that I'm not a people person, so I tend to shun the rest of the public. Yes, I said a slice of pizza. A 3.99 slice of pizza, I might add. Cheese is 2.99. Somebody's making quite a bit of money off me, that's for sure. Then you have to scrape together what little change you have because they want to cut your hours, and then again and again, because American businesses have no fucking clue what in the hell they're doing these days, so you look and see you only work three hours this week and grab partial unemployment. I'd rather just have the bastards fire me and get full unemployment. It would be a larger wage than any paycheck I ever made at that shithole.
Lo, and behold "Give Me Your Money 1:04" works well for the previous rant, as this music definitely matches my mood and current anger at the moment. Purify The Horror is the soundtrack for the disillusioned. Those who are just completely sick of society, it's systems and it's constructs. They're about to increase the wage, and the food prices will raise with it. Eventually people will get so fed up that they'll rebel and I'll probably get shot in the head by some guy who's trying to feed his kid or something. They'll eat me like a turkey dinner. So, until all that wonderful shit happens, there's this lovely piece of music.
If you're looking for the soundtrack to a failed humanity, this is definitely it. Twelve tracks of glory and it's free. You know, before we all get eaten by our neighbors. Now, if I can only get a bulldozer to bring down that Doomsday Castle that those people built... No, I need a wrecking crane. Bunch of psychos. That castle won't stand when you've got thousands of people trying to break into it. And if they fight as much as the show says they do, they'll all end up getting killed with that Doomsday Castle a pile of rubble and dead bodies. Yeah, I hate the Discovery channel. Psychos shouldn't get their own television show. Maybe if we're all lucky, Vladimir Putin will get upset about the Olympics and just fire off all the nukes in Russia. We can all hope, anyway.
(12 Tracks, 18:00)
10/10
Infected Society/F Stands For Fuck You/Miserable Failure
- Miserable Fucking Society Split EP (PR2013) - This can also go along with the Purify The Horror release that I did, except that none of these three acts are quite as psychotic. However, they do offer a much more straightforward approach.
Infected Society is a Grindcore/Brutal Hardcore act, featuring past and present Yyrkoon (remember them?) Drowning, Ashura and Decline Of Humanity members. They offer eleven minutes of memorable brutality with rampaging drums, ravenous vocals and rumbling growls. Yes, there's some rumbling demon growls on "Ultimate Slavery 1:43" so I had to mention them. But in all these guys do, it just doesn't sound like these songs fit grind. They seem to be more of a brutal hardcore playing with The Crown ala Deathrace King. "Mentally Deranged 1:08" and "Crack Whores 1:44" offer strong approaches, but they could be fleshed out further. I understand grind songs are supposed to be short, but this just doesn't feel like grind in some ways. Songs like "Life Eraser 0:29" however, do. Then you've got the 2:43 "Raw Quad Orgy" which is awful long for a grind track. but opens itself up for gravel vocals - something we needed to hear after the core-laden screeches. There are also some nice melodies here. Again, I ask myself... should these guys even be playing grind? It just sounds like they've got more in them than this. There's even djent influence on this album.
F Stands For Fuck You is a grind n'roll project by former members of Benighted. But I'm not really hearing rock as much as I am furious punk with some technicality. This is grindcore? This just sounds like angrier punk with extreme metal influence. This stuff must be fun as hell to vocalize for. Of course, I'd have to use the scowl approach if I were to do it, so it would sound as some kind of black grind weird thing. But I'm sure it's a hell of a stress reliever. I don't know if I like listening to this as much as I'd like to be up there, screaming my ass off. That's an adrenaline/endorphin rush from hell in itself. But as far as these guys go, it's just punk with some core elements and a whole lot of anger. I feel like many of the songs are the same as far as the riffs go. I still didn't know this was called grindcore. I thought grindcore was unintelligible as far as lyrics went, the pig squeals and such.
The last band is described as a modern grindcore failure. But guess what? These guys actually fucking sound like grindcore. Miserable Failure is so far, the best band I've heard on here. Do these guys sound like they need to be in a padded room in some sections? Yes. Do I like that? Don't even ask me that fucking question. Of course I like it. You saw what I gave the pigs and these guys are right up there with them. They only got seven minutes on the disc, but put on the best performance. Songs like "All Women Must Die 0:50" and "None Shall Be Saved 1:23" are reasons why I like this music. The drums are erratic, the vocalist is on a completely different level of insanity and the whole thing is brutal kicked up far beyond what brutal is described as. Let's use a different word than brutal, something more noteworthy like pitiless, severe, inhumane, unfeeling.
This shit is unfeeling. No, that won't work.
This shit is severe. No, that won't work either,
This shit is pitiless. No, I'm not feeling that one either.
Alright, finally that leaves us with one last adjective. This shit is inhumane. That works for me. Miserable Failure is beyond brutal, they're fucking inhumane.
If you're interested in some relentless grindcore that I didn't even know was grindcore, then check out this three band compilation. My money's on Miserable Failure, but I think that Infected Society should be making different music than this. Their approach just doesn't come off as grind, it comes off as a band attempting to be grind; even though they'd be better of doing a style of brutal core with elements of death metal. Or they could just make another Yyrkoon record. I'd prefer the latter. As far as F Stands For Fuck You, I'm just going to pretend this is a race and utter a quote from Rock N' Roll Racing:
"F Stands For Fuck You, is in another time zone!" meaning those guys are so far behind, they're forgettable. It's just mediocre, angry punk. Background noise. They should have just made another Nervecell or Benighted record. People have been bitching about a new Benighted disc.
When's Miserable Failure going to release an album?
Highlights: Ultimate Slavery, Mentally Deranged, Crack Whores, Life Eraser, Raw Quad Orgy, Summoning Chaos, All Women Must Die, No More Friends, None Shall Be Saved, Inside Me (19 Tracks, 30:00)
7/10
Stone Magnum - From Time To Eternity (PR2013)
- Had a few issues, so wasn't able to get to this as soon as I would've liked. But despite all the trouble, the release was certainly worth it. Stone Magnum sound much better here than on their debut release and I'm really taken aback by how much they've progressed. Almost every song on here encompasses the full extent of what doom metal should sound like, and by the looks of these guys; they've been around long enough to know it. One of them even has a little bit of snow on the mountain, which is a sign of wisdom as far as I'm concerned. These guys were there when metal first crawled out of it's crib, and this effort shows that Stone Magnum remembers those early years quite well.
As a matter of fact, this album is sort of like a time machine to the days of early doom, when music could actually be seen as frightening without the use of harsh vocals and just by tone alone. Opener "From Time... To Eternity 8:52" proves this point well, being one of the best songs these guys have ever put their name to, and one of my personal favorite doom songs. There's just really no way to describe this one, if you haven't heard it. Candlemass wish they got a hold of this one. The amount of power and overall emotion on this one is uncanny.
Things get groovier when "Lonely God 6:11" comes into play, and the frontman manages to power through it. The song takes a time to really reach a climax, but a guitar frenzy finally comes into play. If nobody signed these guys, they missed out on one hell of a doom metal band. "In Tongues They Whisper 6:45" comes next, but it misses the mark for me by like .5%. Though the guitars really kill on the track, it takes quite a bit of time to build up. As soon as things start kicking up (and that's a little over halfway through the song) the track really starts to deliver.
"The Gallows Of Ohrdruf 6:37" for some odd reason makes me think that it's one of those towns in Baldur's Gate (sorry, been playing the original lately) but the song certainly gives me that feel too. Obviously it's the scene depicted on the band's front cover more or less; and if you give it a bit, it'll kick up. These guys always start out a bit slow, but you just have to let it soak. "By An Omen I Went 5:33" sticks with the groove/doom approach and features the same amazing vocal approach. There's also a nice guitar solo featured on the track. A good long one that the vocals just flow right onto, as the main riffs come back into place.
"Uncontained 7:15" is a much stronger track, which starts out brooding with another powerful vocal performance from the frontman. Definitely a chip off of Candlemass, but they do it right. There's a little bit of rock riffs here, but when he gets into the main chorus, it just works. The song gets faster eventually and when it does, these guys go into high gear. A screaming solo comes out of the woodwork, coupled with the amazing vocal work which really sells this one for me. The disc ends with "In The Garden Of Beasts 7:25" which is a downright display of the band's full talent and ends the disc off with more great doom. If you're not interested in the album after all this, then you probably just aren't a fan of doom metal at all. I don't think anyone in their right mind would turn down such a strong sophomore release as this one.
Stone Magnum proves that they've got the metal might to matter in a scene filling up with carbon copies and gimmicks (Demon Lung) as doom appears to be slowly but surely becoming a flavor of the week in metal with younger bands embracing this style. But these guys will kick your ass with damn near each and every song, which leads far away from the plodding boredom of some acts - and right into the majesty of what heavy metal music is supposed to be. From the very first song, to the very last one, Stone Magnum shows that they've only got greater things to offer in the future.
Highlights: From Time... To Eternity, Lonely God, The Gallows Of Ohrdruf, Uncontained, In The Garden Of Beasts (7 Tracks, 48:36)
9/10
Temple Of Void - Demo MMXIII (PR2013)
- I'm amazed that this is just a demo. But this demo from sludgy doom deathers Temple Of Void is something that I can certainly recommend on just the weight of these three songs - or even on just one of them. Really. The first track "Beyond The Ultimate 6:19" is just thunderous, blazing forth with fury and pitiless (there's that word again) aggression. You really can't tell me that these guys aren't worth being signed, because this is what I want in my doom/death. Then these guys throw in this awesome dual guitar solo and it feels like it belongs there. This thing crushes, I won't lie. It really hammers down and I'm fucking glad to have had it cross my radar. Because that motherfucker beeped when it heard this. SIGN THESE FUCKERS!
I'm not sure what the quote is on "Exterminate Gaze 5:44" but it's a great way to open up the track. Damn. Wouldn't you know it. As soon as this motherfucker starts up, a mighty growl backed by chunky riffs begins. My head involuntarily starts to bang involuntarily as the verse starts up, and then the track takes a dirty turn in the muck as it captures the very meaning of this genre. There's a bit of an unexpected progressive part in here too, but that's good. It's going to sell people. I'm already sold. Damn, listen to those growls at about the three quarter mark. Great shit. Just blown away. SIGN THESE FUCKERS!
"Bargain In Death 10:56" ends the disc, but it does so with a Sabbathy nature. As soon as they get to the chug, the vocals come out and crush. The scream on that guy, coupled with that riff melody - damn. That's fucking awesome. There's a bit of quotes before the track changes nature a bit. Then it goes right into a solo, you know - just like it should. But not just any old shitty solo. No, this fucker goes on for quite a bit... and the album ends on that solo. That's how you do it, folks. SIGN THESE FUCKERS!
Temple Of Void definitely has...
Fuck that.
Temple Of Void is bursting out at the goddamned seams with promise. This is how you make doom/death, there's no two ways about it. If you want to mix Sabbath and death metal together and throw some Southern fixings into the mix, this is what you'll get. What an enjoyable demo. probably one of the best damned demos I've heard in a long time. I've probably said that before, but if I did; it means that some worthwhile acts are really tearing up on their demo days. A demo isn't supposed to be much. Like when you download a game demo. It's like one level. You might go back and play it a few times, but it doesn't offer as much as the full game. Or shouldn't, as is it's nature. Temple Of Void offer as much as the full game with their demo. I've said it three times already, in bold, rather obnoxious caps; but someone really ought to sign these guys so that we can get that full game. Whatever kind of game experience this music would translate to. Perhaps it's a bad analogy. At any rate, these guys sound primed and ready to conquer with this twenty-two minute piece and it shows you just what they're capable of.
Definitely grab yourselves a copy of this demo. I really hope it's available somewhere, because it's a must.
(3 Tracks, 22:00)
10/10
More Coming Next Week!