In order to make way for the 2014 releases that will soon be adorning my hard drive, I have to clear out the 2013's. So in order to do this, I will be doing a Black Friday Blitz, which is your incentive to go out and get great metal when it's discounted. But in order to do a blitz, I've got to stick to five sentence reviews. It will be tough, but I believe I can do it. I'm actually going to go from the earliest disc that I listened to this year and working my way up from there. Without further ado, let's begin!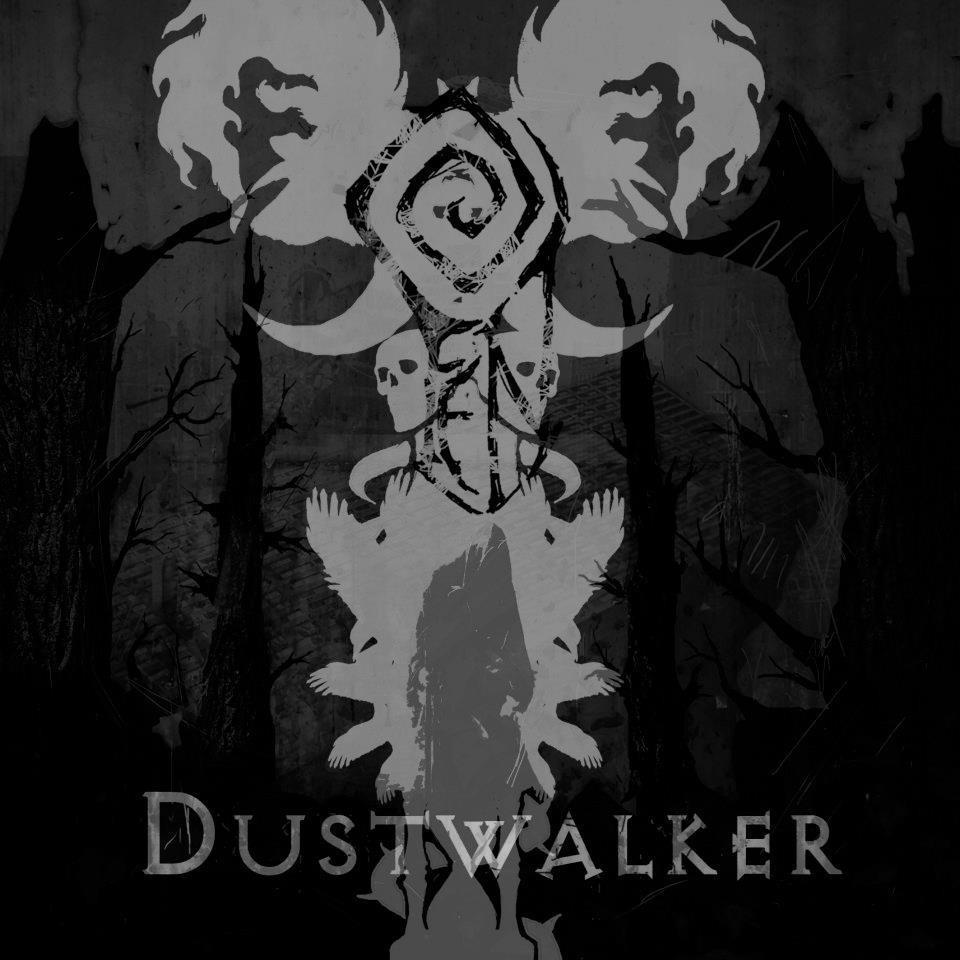 Fen - Dustwalker (2013)
- Fen is an atmospheric black metal act, much in the vein of Agalloch of Wolves In The Throne room. The quality on the disc is a bit thick, but leaves room to entwine beautiful sequences of melody amidst the primitive nature of the piece. Some of the songs seek a rougher edge, like opener "Consequence 7:56" while others feature more prominent clean vocal in "Spectre 10:21." Many of the songs are quite long, yet there are a few shorter pieces like "Reflections 4:22" and the bonus track, "Epilogue 4:22" which manage to build onto the atmosphere that composes this disc. If you've missed it by any chance, there's no better time than now to pick up one of the year's best atmospheric black metal albums.
(8 Tracks, 66:00)
9/10
Moth - Endlessly In Motion (2013)
- Moth is a progressive death metal band that certainly throws those all too familiar djent elements in, topped with harsh vocals and plenty of groove amidst the art. As you can expect, there are uses of clean vocals throughout the album, backed by some rather magnificent leads. That really seems to be the only good thing these guys have going for them, because without the cosmic melodies, they would be just another prog/djent/death metal thing. Good examples of these grandiose melodies can be found in "Dissolved", "Vast Expansion" and "Drifting." The track "Vast Expansion" also features acoustics, but that doesn't really deliver anything that you haven't already heard.
Highlights: Dissolved, Vast Expansion, Drifting (8 Tracks, 33:00)
7.5/10
Mind Affliction - Pathetic Humanity (2013)
- Another progressive death metal act, but more in the line of technicality and brutality; Mind Affliction are certainly not to be missed. If you're looking for highly structured acts of barbarism, you'll definitely find it here with blazing drums, a vocal mix of growls and scowls; red-hot melodies and even a couple of solos. It's not an awful long disc, but it certainly shows that Mind Affliction are a worthy competitor in the metal genre. To put it bluntly, there are few discs in this category of progressive technical melodic death metal that sound as good as this one. Most bands utilize djent or core or other modern elements, but this disc is built with the elements of the 80's as well as the mid-era muscle that made this sub-genre so good in the first place.
(7 Tracks, 40:00)
10/10
Tomahawk - Oddfellows (2013)
- An odd experimental rock project from Mr. Bungle, Faith No More and Fantomas frontman Mike Patton; this album might seem like a harmless little thing with a harmless little cover. But if you notice the one eye symbolism on said cover and the subject matter of the disc; it becomes a different matter altogether. "Oddfellows" is a disc that I think should be thoroughly examined for it's content, yet I will say that it explores several different moods in it's short playing time. I can't even begin to describe all of the twists and turns that this record takes in this constrained space, so if you're interested I'm sure that you'll find one of the weirdest albums of the year; brought as only Mike Patton could. I'm willing to bet that some if not most of these tracks are thickly veiled symbolism, so if conspiracies interest you; then you'll probably research this one for hours.
(13 Tracks, 40:00)
8/10
Joel Grind - The Yellowgoat Sessions (2013)
- So what do you do when you're living in Delaware and are bored out of your fucking mind? For Joel, that would be going back to the raw days of thrash and playing up the Venom influences as much as you can. The best way I can describe this album is that it's a rawer version of his already popular work in Toxic Holocaust. This album is relatively straight-forward as it seems to serve as an 80's throwback and a Venom rip-off. But hell, it's definitely a Venom rip-off that's worth hearing and Joel has a much better vocal approach than I think Cronos ever had.
Highlights: Black Order, The Eternal One, Hail To Cruelty (10 Tracks, 24:00)
6/10
Masterstroke - Broken (2013)
- Another not so terribly long album, this one based in power/thrash, Masterstroke certainly seem able to deliver. Definitely influenced by acts like Mercenary as the melodic death metal riffing is certainly here; albeit with glassy clean vocal lines that seem to meld just as well as they would have on a Mercenary album, but without so much of the harsh vocal influence. There are still bits of harsh vocal here and there, but for a band that prides itself more on Evergrey and Mercenary worship; you shouldn't be expecting a death metal album. Yet few bands actually attempt this style, so it's good to see another act who can do it justice. I highly recommend this noteworthy act to fans of the Swedish modern melodic death metal sound, as well as to fans of uncommonly heavy power thrash.
Highlights: I Condemn You, Seed Of Chaos, Broken, As We Crawl, Reborn In Flames, Before The End (8 Tracks, 35:00)
9/10
(Image Unavailable.)
Giant X - I (2013)
- After hearing the new album from German rockers Giant X a second time, I think that a subsequent listen does make the difference. The first time I heard the album everything sort of stood out to me, but perhaps I was just in a good mood and wasn't thinking clearly. There are some heavier numbers on the disc like "On A Blind Fight 3:30" as well as southern rock experimentation in "Badland Blues 4:32" and even a throwback to the heyday of rock n roll, called " Let's Dance 2:58" but none of it really gelled with me the second time through. It just sounded a bit weak to be honest, with only the disc's closer "R.O.C.K. 4:06" managing to pique my interest. All in all, it really is as the critics have said; a mediocre 5/10 and there are better German rock records out this year.
Highlights: On A Blind Fight, Nameless Heroes, R.O.C.K. (11 Tracks, 46:00)
5/10
Dreamshade - The Gift Of Life (2013)
- These guys clearly took a page from Killswitch Engage, but managed to make a more melodic and guitar oriented disc than I've even heard from Killswitch. Yes, it's definitely core - but it's listenable core from a foreign band that is definitely not just plodding around, and is instead trying to put their own touch on something that is distinctively an American sound. Tracks like "Your Voice 3:42" and "Sandcastles 4:00" thrashes around with the speed of At The Gates, yet contains that sense of melodic core; making it quite intriguing. Surprisingly, the disc is very heavy and as I've mentioned, full intricate melodies which really makes it stand out from even Killswitch's latest output. Considered to be "technical melodic metal" I can definitely agree with that, as these guys definitely show that they've got a sound that's worth further exploring. Fans of acts like Soilwork, At The Gates, Killswitch Engage and As I Lay Dying are highly encouraged to check out this unique mixture.
Highlights: Your Voice, The Gift Of Life, Sandcastles, Late Confessions, Elisabeth (10 Tracks, 37:00)
8/10
Abyssal - Novit Enim Dominus Qui Sunt Eius (2013)
- Abyssal is a death/black and doom atmospheric act that is extremely difficult to describe in less than five sentences, but I will do my best. What you've got here is an hour worth of blood, horror and death, with certain ritualistic nodes and thickly veiled guitar atmospheres that make this album sound like it was recorded underground in some kind of burial tomb. It also sounds like the band's frontman is some zombified corpse that the other members of the band excavated, revived through ancient magic and then proceeded to give a microphone to. The drums on the album are just as thick as the guitars and as thick as the vocals, so it is a very stuffy record; yet it does have it's fare share of melody among the brutality. This is the kind of dreadfully bleak and ill-omened atmosphere that I would recommend to fans of Portal, Grave Miasma and other atmospheric death metal acts that I'm sure you're well familiar with by now.
Highlights: The Tongue Of The Demigouge, Elegy of Ruin, The Headless Serpent, A Sheath Of Deceit, Elegy Of Staves, A Malthusian Epoch, As Paupers Safeguard Magnates, Created Sick; Commanded To Be Well, The Last King (11 Tracks, 59:00)
9.5/10
Otep - Hydra (2013)
- For some of you, a swansong from Otep is probably one of the things that you've been waiting your whole life for. But the fact that she felt the act was done and would like to pursue other things surely says something about her character. Some people just like to run their music into the ground these days, so I'm thankful that she chose to end it with this; an album that is really far removed from metal. A definite dimension-shift from "Atavist", "Hydra" is definitely more poetic and atmosphere-laden than anything that we've heard prior from the artist. While heavy tracks like "Blowtorch Nightlight 5:11", "Crush 4:36", "Feral Game 5:17" and "Hag 3:31" still exist, there are more poetic atmospheres on the album like "Hematopia 2:32", "Necromatic 2:07", "Quarantine 3:07" and my personal favorite, "Voyeur 5:52" which is one of the sickest and pleasing tracks that I've ever heard from her. Bon Voyage!
Highlights: Voyeur (13 Tracks, 72:00)
8/10
Lightning Swords Of Death - Baphometic Chaosium (2013)
- Apparently these guys got the memo with their last album, because they've certainly managed to make a black metal album that is a bit more interesting this time around. While short, "Acidgate 6:24" brings in ritual chants, "Cloven Shields 2:16" comes off as a chilling atmospheric, "Chained To Decay 4:51" features quite a bit of thunder, and "R'Yleh Wuurm 4:06" features a good bit of thrash. "Oaken Chrysalis 4:25" serves as a good sign that the next album should deal with more atmosphere, or that they should just start making more ominous atmospheres and less black metal. But it's definitely much better than their last one, so give it a go if you missed out on it. Trust me, I thought it was going to be boring too.
Highlights: Acidgate, Cloven Shields, Chained To Decay, R'Yleh Wuurm, Oaken Chrysalis (8 Tracks, 38:00)
7.5/10
Circle II Circle - Seasons Will Fall (2013
) - Circle II Circle is melodic power metal act that deals particularly in really catchy choruses, which is personally one of my favorite things about the whole genre. Though the frontman certainly sounds aged, his range is just as strong as it has always been, making tracks like " Without A Sound 4:58" and the powerfully heavy "Isolation 4:21" come off rather strong. The only thing about the act is that it just doesn't work a second time. The first time I heard the record, I really enjoyed it; but looking back on it now I'm not hearing the magnificence that I heard the first time. Other than the occasional guitar extravagance, I'm not hearing that memorable of an approach here - he's definitely got talent, but this album just doesn't show enough of it.
Highlights: Without A Sound, Isolation (12 Tracks, 67:00)
7/10
Sons Of Aeon - Sons Of Aeon (2013)
- If you're looking for the most modern approach to death metal imaginable, then Sons Of Aeon certainly have it. I've heard hardcore ala Five Finger Death Punch, melodic death metal ala Soilwork, In Flames, Insomnium and of course you've got your core and djent. Though these guys are able to throw some foreboding melodies onto "Faceless 7:41" and "Havoc & Catharsis" it's definitely the most scene friendly death metal out there. But at least they're trying to mix all of this shit together to the best of their abilities. Of course, to some people - that's probably the band's problem.
(10 Tracks, 43:00)
7/10
Caladan Brood - Echoes Of Battle (2013)
- For the man who does not have enough of his game and his thrones, or perhaps spends all of his time in World Of Warcraft or playing D&D and really likes Summoning; this band is for you. Before I listened to this album, I had not heard one lick of Summoning; but since I have now heard everything that those gentleman have to offer - I understand the approach that this band is taking. The disc is very long affair that is laden with layers of synths and keyboards, and features a black metal scowl approach as well as a quite pleasant clean vocal. It works well enough, but not as much as Summoning and Emyn Muil. I feel that the songs are a bit too much the same and seem to lack differentiation which can make the release a bit boring, which is something that you certainly don't want in an album of this nature - but if you've got to have another epic black metal album, then grab this one anyway.
(6 Tracks, 71:00)
7/10
Light Bearer - Silver Tongue (2013)
- The follow up to "Lapsus" is a monster of an album that is apparently so large that it won't even fit on a disc. As such, you can expect a melodic post-metal affair that is at times quite brackish as you might expect. It is a thunderous disc that builds right upon "Lapsus" and proves that Light Bearer still have yet to make a weak album. Atmosphere is the name of the game here, but "Amalgam 11:41" still manages to crush along with "Aggressor & Usurper 16:56." It's definitely got some unexpected material in the nature of chants and female vocal moments mixed in, (which do manage to help the atmosphere) but it is nothing if not bold. While not overly experimental, it is beautifully melodic and quite triumphant at times - which seems to work well with the Luciferian subject matter.
(6 Tracks, 82:00)
8/10
Born Of Ishtar - Serpents (2013)
- Serpents is blackened progressive deathcore that makes me think of Behemoth if they had gone deathcore. To some of you, that might sound like the worst thing ever; but at least it makes the genre a bit easier to listen to. The drums absolutely pummel from the very start, despite the grunts and yells that accompany what sound on the guitar as common death metal riffs. He even throws in a scowl at times, just to bring the black metal feel in. There are some great melodies to behold on the disc and the band seems to champion them as they leave just one track "The Requiem 3:40" open for just that.
Highlights: The Requiem (9 Tracks, 41:00)
7/10
Steven Wilson - The Raven That Refused To Sing (And Other Stories) (2013)
- Steven Wilson's newest solo album is quite magnificent as "Luminol 12:10" comes out batting 1000 from the very beginning. I was taken aback by this one and consider it better than anything I've heard in Porcupine Tree. "Drive Home 7:37" likes to play with Pink Floyd, while "The Holy Drinker 10:13" sounds like it could have been on a Porcupine Tree album. "The Pindrop 5:03" and "The Watchmaker 11:42" are incredible ballads, with "The Raven That Refused To Sing 7:57" coming off as a brilliant instrumental piece. Steven, "The Incident" sucked, so I'm perfectly fine with more solo material; as clearly this release shows that you don't need those other guys to make a great album by yourself.
Highlights: Luminol, Drive Home, The Holy Drinker, The Watchmaker, The Raven That Refused To Sing (6 Tracks, 54:00)
10/10
The Gates Of Slumber - Stormcrow EP (2013 Scion Freebie)
- The Gates Of Slumber is a doom act which is quite comparable to Sabbath in most regards. "Death March 5:50" thunders in with Sabbathy grooves and a bit of southern hospitality, as does "Driven Insane." That being said, "Son Of Hades 6:11" seems to deliver a powerful punch with it's darker nature, as can also be said with "Dragon Caravan 5:06." Solos are mightily abound on this record and only add to it's heavy metal might. Lovecraft is influenced on the final and gloomiest track, "Of That Which Can Never Be." I wonder if the elder gods are fans of doom?
Highlights Death March, Son Of Hades, Of That Which Can Never Be (5 Tracks, 30:00)
8/10
Eschatos - Hierophanies (2013)
- Eschatos sounds like a female fronted black metal act that definitely has some promise. Usually I can tell when there's a gal on the mic, it just sounds a bit different. But that doesn't mean that these guys can't deliver a powerful helping of black metal which they are able to do in a half an hour. "One That Divides The Time 6:35" is memorable for it's melodies, it's structures and it's exquisitely powerful vocals (there's also something about her vocals that makes me a bit hot and bothered, I'll say.) But let's not cast out the incredible amount of melodies and attention to detail explored in what sounds like a very artsy ritual. Since I can't tell you about each and every track on this release, I'll merely recommend that you give it a go for yourself - you'll be quite impressed with the amount of promise laden within this disc!
Highlights: One That Divides The Time, Crusaders Of Sodom, Erset La Tari (31:00)
9/10
Fanisk - Insularum (2013)
- All NSBM comments aside, this project is actually quite good. Just as good as the other records have been, as well as the work in Eldrig. It's definitely black metal with a certainly raw, yet produced nature - but certainly contains some breathtaking and triumphant keyboard pieces that make it come off much better than other acts of it's type. It's black metal that is all about atmosphere, but atmosphere with a good helping of blasting drums and marvelous melodies. Each track has it's own cosmic section, where trippy electronics are used, and even some ocean waves on "Enantiodromia 15:26." whatever the fuck that is. It's not going to be everyone's thing, especially if you don't like your black metal so sparkly and can't get over the fact that they're NSBM from right here in the US, of all places.
(3 Tracks, 48:00)
8.5/10
Oblivion Sun - The High Places (2013)
- Oblivion Sun is a progressive rock band that certainly seems to have some promise. The album is mostly instrumental and features a good chunk of classy solo melodies, smattered with a hefty helping of keyboard symphonics just as you might expect; but there are no obnoxious djent riffs and it seems to be devoid of the technicality that others like to hype as prog. "Deckard 6:34" opens the disc and shows that there is a certain degree of skill and talent from the musicians, yet there is also a light ballad in "Everything 2:38" that shows a blissfully clean approach from the frontman. "Dead Sea Squirrels 6:35" adds calculated weirdness, but highlights progressive rock glory; making this album one of the more noteworthy progressive attempts that I've heard this year. Finally, the album is topped off by a six part track called "The High Places 22:00" which shows a multitude of different ideas from the band, yet I still believe that this album is merely just an appetizer for what's to come.
Highlights: Deckard, Dead Sea Squirrels, The High Places (10 Tracks, 41:00)
8/10
Ecliption - Ecliption (2013)
- Though they don't have the strongest production value for a modern power metal act, Ecliption is certainly very catchy and has a slightly radio-worthy quality that could serve them well in the future. The frontman doesn't have the high pitched vocal approach that you might expect from this genre, instead preferring to use something that sounds more akin to hard rock; (and is a bit rough at that) but the musicians definitely try their best to mix modern core influences into what comes off in the end as a bit of a brighter and more structured Trivium. "Waking The Giant 4:24" seems to be one of the disc's stronger tracks, with the same Trivium flow going into "Slip Away 4:14." While the sound quality is very murky, I can't deny that something of significance is happening here and these melodies and solos certainly prove it. They've even managed a seven minute piece called "Sin Of Man 7:03" which is weighed heavily down by it's vocal saturation - a little less singing and a little more playing, guys!
Highlights: Waking The Giant, Strength Within (9 Tracks, 40:00)
6.5/10
MindMaze - Mask Of Lies (2013)
- Here's a progressive power/thrash band worth recommending. Now I know that some of you might not like the female fronted metal bands, but trust me that this one is well worth your time. Melodies abound on this disc, complete with memorable solos and all the prog and Iron Maiden influence that one would want to hear in their metal. Even though their spicy frontwoman is able to belt out some great vocal lines and impeccable choruses, these guys prove that she's not just the gimmick of the band with fantastic instrumental tracks like "Cosmic Overture 3:49." If I'll say anything else about MindMaze, it's that they're all heavily talented musicians who don't require a scientific musical analysis - they just play well, and that's all there is to it.
(9 Tracks, 58:00)
9.5/10
Skyfall - Convenient God (2013)
- Skyfall is considered black metal, but I don't exactly get that reference from this album as it contains plenty of death metal elements and grooves, not to mention some definite concrete-thick vocal lines. You've got technical drumming, djent influence and the whole nine yards of modern death metal here. But therein lies the problem, as even though Skyfall is a good death metal act with lots of promise; they're not bringing anything ultimately new to the table. You can hear the Dissection and Soilwork influences a mile away, with a hint of the Meshuggah, Morbid Angel and everyone else. If this sounds like something you'd enjoy, pick it up because it's plenty weighty.
(12 Tracks, 41:00)
7.5/10
Fractal Gates - Beyond The Self (2013)
- I really wanted to get this one on a week, considering I reviewed the last album here as well; but I just wasn't able to this time around. However, the band certainly seems to have changed a bit since that last release and that would include throwing more clean vocal elements into their cosmic brand of melodic death metal. These clean vocal elements do work for the most part, but it seems to me that there is a bit of Scar Symmetry emulation here, just with a bit more emphasis on drumming and melody. These guys still have it as far as captivating melodies and harsh vocals go and I'll admit that "Mighty Wings 4:00" is a certain showstopper for them. Without saying much more, it would seem that these guys are really trying to go in a more accessible direction, which may work to benefit them.
Highlights: Everblaze, Timeless, Mighty Wings, The Experiment (14 Tracks, 50:00)
8.5/10
Lord - Digital Lies (2013)
- If you've never heard Lord (Aus) before, then you're in for a treat. These guys are like also progressive power metal and damn are they good. The frontman has just the right vocal approach for the material, the band's got just the right amount of kick on the drums and some of these melodies are just unreal. Add to that some extremely catchy choruses that will be sure to get stuck in your head, maybe even solos that you'll be humming for quite a while. It's a thrash injected power metal album that is really as good as I'm hyping and I really should have reviewed it much earlier. The band really does a bang up job on this one, experimenting with several different approaches to power metal and excelling on every damn one of them - make sure that you don't miss out on this album, it's a diamond in the rough and one of the reasons I still love power metal.
Highlights: All (11 Tracks, 61:00)
10/10
Ferium - Reflections (2013
) - Labeled as progressive death metal, they've certainly got their djent and core moments, which is certainly disappointing. There's nothing overly progressive about djentcore and grunts, even if you do it a bit of justice and work towards the brutal death category. A couple of technical riffs here and there won't save you either. You think because you tapped the cymbals three times in succession that you're prog? But at least the band tries with "Mirror 3:50", "The Black Eyes 3:41" and closer "Reflections 5:39" - well, sort of.
Highlights: Mirrors, The Black Eyes, Reflections (12 Tracks, 52:00)
6/10
Jimi Hendrix - People, Hell and Angels (2013)
- Call me old fashioned, but sometimes you just can't do any better than the greats. This disc contains some unreleased material from one of the pioneers of the loud heavy rock music that eventually became heavy metal after being filtered through many other bands. Jimi shows that he's got serious soul on this album on tracks like "Somewhere 4:06" after he makes sweet love to the guitar at the same time. Just about every track on this disc is slathered in Jimi's wonderful licks, creating a disc that makes for one dazzling history lesson. And there's some serious trip factor on the disc in tracks like "Inside Out 5:04" for example - don't forget your weed.
(12 Tracks, 52:00)
9/10
Inter Arma - Sky Burial (2013)
- Blast those hipsters and their rowdy black metal music! Hold on, what am I saying? But it's no lie, because if you've seen band photos of Inter Arma, then it's a surefire bet that these Portlanders look like a bunch of hipsters. But in some odd irony that no one can come to understand; Inter Arma actually makes some incredible fucking black metal and really piles on the atmospheres with a sludge and post-metal finesse that should speak to a multitude of listeners. Just like Vattnet Viskar, you would never believe that these dudes make this kind of music, but they do; and they've channeled black metal perfectly through these dark and interesting soundscapes that ultimately turn the genre on it's ass.
Highlights: The Survival Fires, The Long Road Home, Westward, Sky Burial (8 Tracks, 67:00)
9/10
The Final Resistance: A Tribute To Dark Tranquility (2013
) - This fifteen song compilation includes several different (albeit a tad weak) renditions of Dark Tranquility classics and yes, some members of the band have actually heard it. Serenity In Murder start the disc off with a convincing version of "Edenspring 4:28", while Suru bombs "Therein 5:58" pretty hard. Dawn Of Tears then produced a rather boring version of "The Wonders At Your Feet 3:15" minus the solo, which was decent. One of my personal favorite songs, "The New Build 3:57" was covered by Mind Holocaust, but the brutal death approach just doesn't do it for me. Apotheus put me to sleep with "Misery's Crown 4:25" and Shadowsphere seems a little too frantic on their cover of "Focus Shift 3:55", but at least there's a convincing cover by The Agonist of "Monochromatic Stains 3:32" as well as Slaughter Of The Bluegrass's jaunty folk cover of "Punish My Heaven 4:50" which closes the disc with an unsuspected surprise.
(15 Tracks, 61:00)
6/10